Community Spirit Contest
We're giving cash to groups that show up on race day to support the runners and walkers! Get your creative juices flowing and enter the Community Spirit Contest. This is a perfect way for community, church or civic groups to get involved in the race.
Judges will be looking for the groups with the most energy and enthusiasm for the duration of the race, so have some fun with it! Feel free to use song, dance, music, megaphones, costumes, banners, signs or anything else you can think of to cheer on the 10k participants!
Prize money:
1st Place  – $250
2nd Place – $150
3rd Place – $100
What you need to know:
Date: Saturday, April 22
Time: 8:30 a.m. to approximately 12:30 p.m. (Times vary by location and will be specified by the Sports Backers)
Location: You may indicate your preference on your registration, but final locations will designated by the Sports Backers
Other details:

You MUST register with the Sports Backers in advance to be eligible for prize money
Your group needs to have at least 8 people to be considered an official Spirit Group
There are a limited number of locations along the race course, so sign up early!
If you are a for-profit entity that would like to be involved, please email

[email protected]
Apply to the Community Spirit Contest here. Applicants will be notified of their acceptance after the deadline.
Questions? Contact Kristen Eichert – [email protected].
Porch Party Contest
Spectators are a huge reason why everyone loves the Ukrop's Monument Avenue 10k, and we want to help you cheer your loudest this year! Register your porch party, and you'll receive cheering supplies that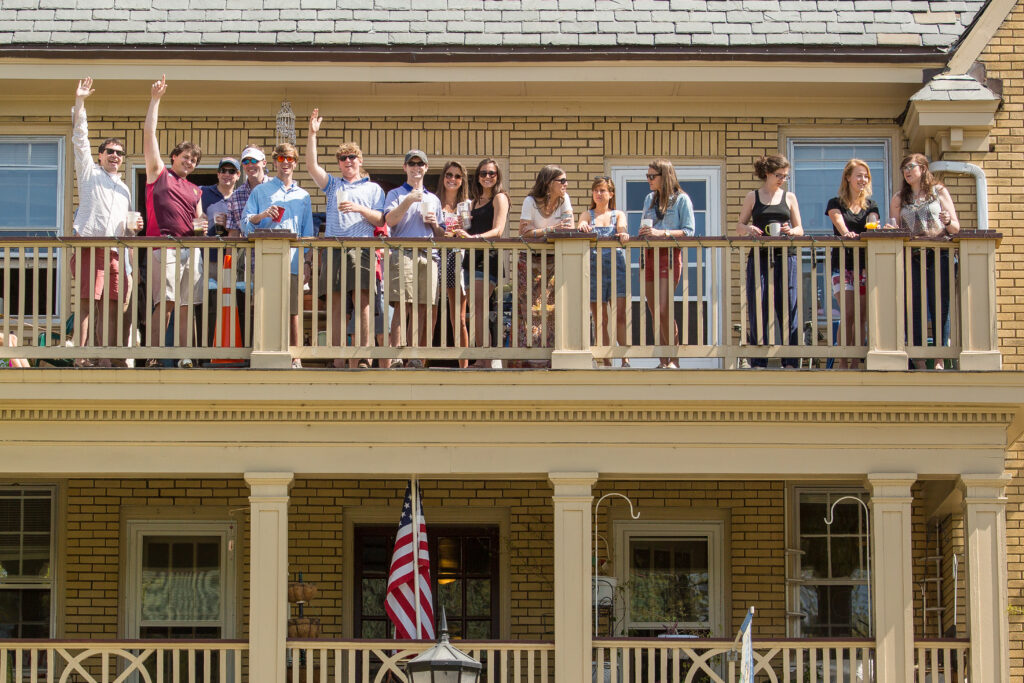 promise to make RVA's favorite block party even better! As a bonus, you'll also be entered to win a grand prize of a $100 Kroger gift card. You won't just walk away with the win though–you'll have to go all out because only the best celebration will come away with bragging rights and be crowned the porch party champion.
Click here to register as an official porch party!
Featured Sponsors
View All Sponsors »