10k Together Team Competition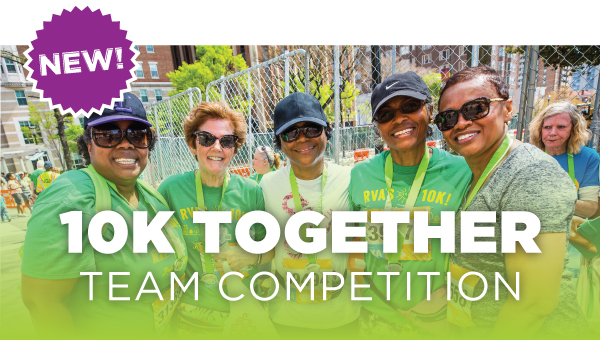 10k Team Incentive Program
Who can recruit the biggest squad? If it's you, all members of your team will receive a special prize that will let the world know that your tribe was the biggest at the 10k!
Create a team and invite your friends, neighbors, coworkers, everyone you know to join you at the 10k.
How do you register as a Team?
It's not hard at all – create a team as you register. Already registered?  Follow this link to go back and create your team and click on the button at the bottom that says "create a group without registering."
Want to join a team that's already created? You can do that, too!  The team administrator can add you to the existing team.  For more information on how to add people to your team click here.
Deadline
Participants must be on your team by April 9 to count towards 10k Together team competition.
Questions?
Email [email protected]
Featured Sponsors
View All Sponsors »