10k Spirit Contest presented by The Richmond Experience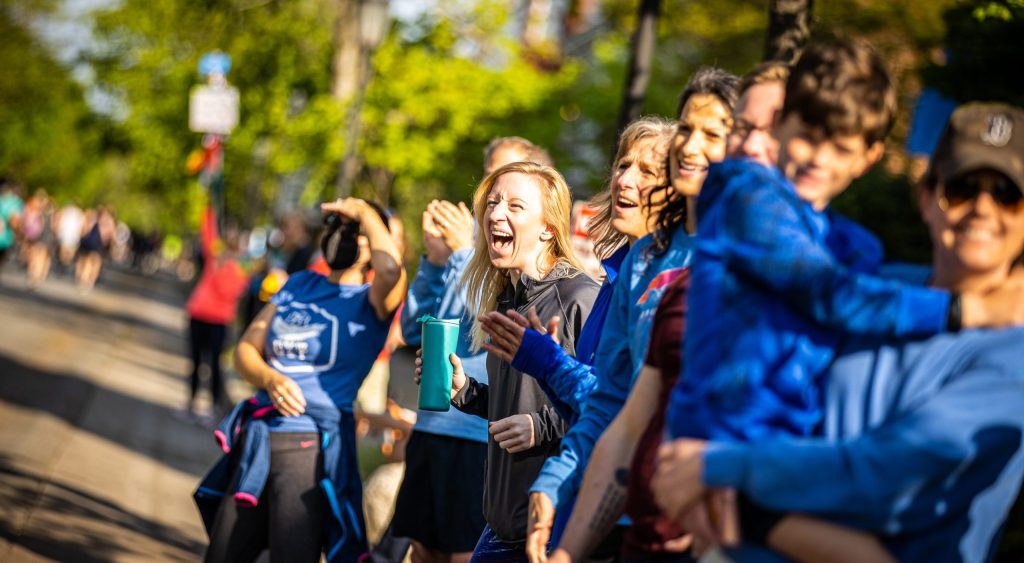 Spectators are a HUGE reason why everyone loves the Ukrop's Monument Avenue 10k presented by Kroger and we want to recognize the most spirited of the bunch! The 10k Spirit Contest presented by The Richmond Experience is the perfect way for friends and groups to cheer on runners and walkers from the sidelines (or porches) while being an official part of the event!

How It Works
Register your spirit group by April 5.
Collect your complimentary cheering supplies and official sign at the Sports Backers office ahead of the event (more details to come).
Go all out on Saturday, April 20!
The Prizes
Judges will be looking for the groups with the most energy and enthusiasm for the duration of the race, so have fun with it! Feel free to use song, dance, music, megaphones, costumes, banners, signs, or anything else you can think of to cheer on the 10k participants! This contest aims to celebrate the best of the best by awarding the following superlatives and cash prizes:
Grand Prize  = $250
Best Porch Party = $100
Judges Choice = $100
Most Spirited = $100
Best Theme = $100
*Event will last from 8:30 a.m. to approximately 12:00 p.m. (Times may vary by location and will be specified by Sports Backers)
A Few Things to Keep In Mind
You must register in advance to be eligible for a prize.
Your 10k Spirit Contest presented by The Richmond Experience sign must be visible to judges during the race.
Your group must be in the specified location at the specified times.
There are a limited number of locations along the race course—sign up early!
You may indicate your location preference when you register. On-course locations will be designated by Sports Backers.
You must not interfere with the course or the race participants at any time.
For-profit entities are not eligible for prize money.
Questions? Contact Kristen Eichert – [email protected].
If you are a for-profit entity that would like to be involved, please email

[email protected]
Featured Sponsors
View All Sponsors »