Active Living Leadership ALL Stars Program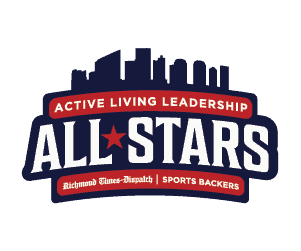 ALL Stars Program
The Active Living Leadership ALL Stars program will provide education, hands-on experiences, and mentorship to a cohort of 20 ALL Star Student-Athletes through a series of in-person and virtual learning opportunities over the course of 10 months.

ALL Stars will meet for educational opportunities designed to explore what contributes to an active community, existing inequities, and how to make a difference in the community. They will experience active living initiatives first-hand through participation and volunteerism with local active living organizations.

Throughout the program, ALL Stars will work together in small groups (crews) with the support of a mentor. There will be assigned reading materials, videos, and podcasts that each ALL Star will complete and then discuss within their crews. ALL Stars will work together, with the support of their mentor, to complete a capstone project that addresses an identified need in the active living community.

Through active participation in the program during their senior year, ALL Stars will earn a $2,500 scholarship. Additional scholarship awards will be available, so there is opportunity to earn more than $2,500.
Get Involved
Learn more about the students that are participating, the mentors who are supporting, and how you can get involved!
Donate
Donations are critical to the success of our program. You can support the next generation of active living leaders by making a donation today!
Learn More
The ALL Stars program was created to increase the impact of the long-standing Scholar-Athlete program, which was offered for 32 years, in partnership with the Richmond Times-Dispatch.