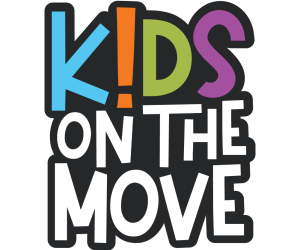 Begin on an exciting journey to fitness like no other with Kids On The Move!
Sports Backers believes that fitness should be FUN, and that's why we've created an action-packed program designed specifically for kids. From creative exercises to running across a finish line, we make staying active an adventure! Through a variety of program initiatives, children across the region will make friends, build confidence, and learn healthy habits that will follow them through life. Adventure awaits when there's Kids On The Move!
Volunteer
Kids On The Move is made possible by a team of volunteer coaches that help lead running and fitness clubs during the school year! We aren't currently accepting applications but if you are interested in getting involved, please fill out our brief interest form so we can reach back out when we begin accepting volunteer applications again.
Donate
Your contribution would make it possible for Kids On The Move to help countless children throughout the region, and foster a lifelong love of running.
Newsletter
Kids On The Move helps to motivate and inspire kids to get moving, achieve goals, and celebrate the joy and the thrill of getting active.