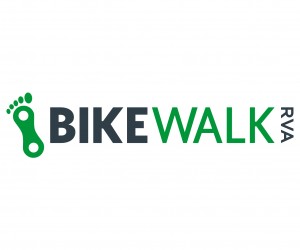 Bike Walk RVA
Bike Walk RVA is a program of Sports Backers that advocates for comfortable and connected places to bike and walk for people of all ages and abilities. Bike lanes, paved shared-use paths, safe intersections, and calm neighborhood streets have been proven to get people biking and walking on a regular basis. In 2012, Sports Backers created Bike Walk RVA to address the lack of these facilities and help normalize biking and walking throughout the region.

Join the movement
Sign up for Bike Walk RVA updates, volunteer opportunities, and action alerts.
Donate
Donate to Bike Walk RVA and help us make greater Richmond walkable and bikeable for everybody. Donations are tax deductible to the extent provided by law.
Take action now
RSVP for the big #RVA group photo on the Potterfield Bridge