Become a Fitness Warrior Instructor
"The Fitness Warriors program is an amazing platform.  Through this initiative, lives are being changed.  As Warriors, we're tackling the important public health issues in our communities.  This program is making a difference."
– Terrica Woolridge, Warriors 2nd Class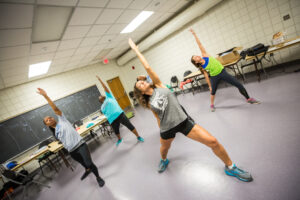 Warriors are community fitness leaders who have a heart for the community, a passion for fitness, and are dedicated to improving the health of our community. Becoming a Warrior is a serious commitment of your time and the application process is competitive. Those accepted into the program, our Warrior Recruits, will receive 6 months of hands-on training from respected fitness professionals and community leaders, while also having the opportunity to provide free fitness classes for their community under the mentorship of a Warrior. The training and support provided is offered at no cost to those accepted into the program. After successfully completing the program, Warriors who remain dedicated to serving their community are offered additional benefits, such as scholarships to pursue national group fitness instructor certification and first hand access to paid opportunities.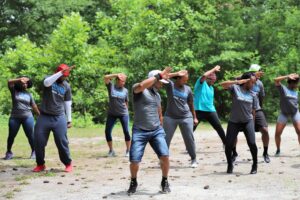 Applications for the 12th class of Fitness Warriors is open through October 23, 2023. If you are ready to be an agent of change? Apply today. 
We invite you to join us at one of our 3 Open Houses by registering today.
Event Details:
Monday, October 9, 6:30 p.m. – 7:30 p.m. (Virtual Event, immediately following our virtual Zumba Class)
Tuesday, October 17, 10 a.m. – 11 a.m. VCU Health Hub at 25th 1330 N 25th St Suite A, Richmond, VA 23223 (Held during class)
Thursday, October 19, 6:30 p.m. – 7:30 p.m. Ettrick Recreation Center 20621 Woodpecker Road, South Chesterfield, VA 23803 (Class starts at 6 p.m.)
At these sessions, you have the option to participate in a Fitness Warrior Class before speaking with our program staff. It's a great way to experience what we do firsthand.