Event Info
The 7 Marathons 7 Continents is a virtual solo run where you will run 7 marathon or half marathons on all 7 continents! You can run your full or half marathon all at once, or can track your miles over multiple runs to complete your race. An online map will track your progress across each course. After you finish your marathon or half marathon on one continent, you will move to the next until you reach your journey's end of 183.4 or 91.7 miles.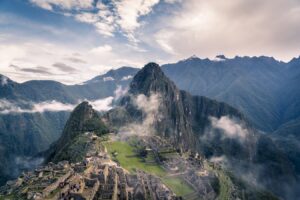 You have until January 31st to complete your mileage. Awards will be given to the first male and female to: finish all 7 courses on 7 continents, fastest overall cumulative time, and fastest cumulative time on each continent.
Our experienced race organizers will be with you every step of the way! We'll send you on the virtual travel experience of a lifetime, highlighting cultural insights and notable attractions on each course, and will keep track of all the results at the end of each day.
Cost
The cost is $60/person and the fee includes:
Long Sleeved Shirt
Finisher's medal
Virtual finisher's badge
7 pre-mapped marathon or half marathon courses on 7 continents for a total of 183.4 miles if you register for the full or 91.7 miles if you register for the half
Leaderboard and online map updates
Virtual travel experience including fun facts, cultural insights, and stunning imagery of notable attractions along the routes
Registration closes Monday, November 30.
Awards will be given to the following finishers
First male and female finisher to complete all 7 courses on all 7 continents
Male and female with the fastest cumulative time to complete all 7 continents
To be eligible for awards, you must be prepared to validated each of your logged miles through a GPS tracking system.
How the race works
With seven marathon and seven half marathon courses on seven continents, you will register as an individual, choosing either to complete a full marathon or a half marathon on each of the continents. You can run your full or half marathon by accumulating the equivalent miles over multiple runs (or walks) or doing it all at once to complete your race on each continent.
Track your runs on one of the many GPS tracking systems, log your miles and time and watch your dot move across the course. After you finish 26.2 miles or 13.1 miles on one continent, you will move on to the next one, totaling either 183.4 miles or 91.7 miles to complete your journey. Details about inputting course activity can be found here.
The challenge officially kicks off on Saturday, November 7, but you are welcome to start later, too. Sunday, January 31 is the last day to submit mileage and complete your trip around the world.
Questions
Need more info? Contact us at [email protected] or visit our FAQ page.