Celebrating 15 Years at Sports Backers: John Raigins
John Raigins may have the most unique resume of anyone at Sports Backers. Previous employers include: Raigins Farm and Ranch, in his hometown of Prairie, Mississippi. Duties: coordinate operations for field crops, feed crops, and cattle division of the farm. Supervise and execute planting and harvesting of crops, equipment maintenance, inventory records, while solving problems of immediate concern. Monitor cattle health, condition and feed scheduling. Assist with infrastructure construction and maintenance of cattle facilities.
If you read that and think time spent with cattle has very little to do with a nonprofit active living advocacy organization, then you've obviously never seen us at feeding time during a staff potluck lunch. Just kidding! What you need to know is that for the past 15 years at Sports Backers, John has been 'solving problems of immediate concern' time and again, working tirelessly behind the scenes to put on excellent events, and in the process helping Sports Backers become one of the best active living organizations in the country.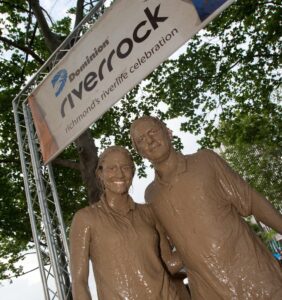 But his association with Sports Backers almost didn't happen at all. After an internship in the early 2000s with the Tupelo FireAnts arena football team and Tupelo T-Rex ice hockey team in Tupelo, Mississippi, where he distinguished himself by serving as the best mascot in team history (among other duties), John had accepted a full-time position with the T-Rex. Then, while watching the local news one night, he learned that the team had folded and ceased operations, taking his new position along with it.
John cast a wide net in the ensuing job search, and was willing to take his talents anywhere in the country. When he came across the Operations Manager position at Sports Backers in an online classified ad, it presented an exciting opportunity to combine his Master's degree in sports management from Mississippi State and his previous operations expertise, which outweighed any trepidation about the fact that he didn't know anyone in Richmond and had never been here before. His first time in Richmond was the day he started the position with Sports Backers, and he hasn't looked back.
John has worn many hats in his time at Sports Backers and has become an indispensable member of the organization. In addition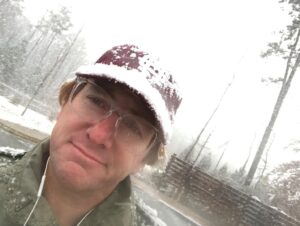 to event operations, he leads research into new events and plays a key role in innovating existing events. John has earned the respect and admiration of his colleagues, and he might even occasionally admit that he likes a few of us (though not if he's behind a pickup truck you've gotten stuck in the mud during Riverrock, not naming any names here Amy Waters).
Congratulations on 15 years, John! We are all glad you found Sports Backers, and Richmond is a better place because of it.