RVA Bike Month 2022 is coming.
Check back soon for more info – our first events will start April 30.
RVA Bike Month 2021: Changing Lanes.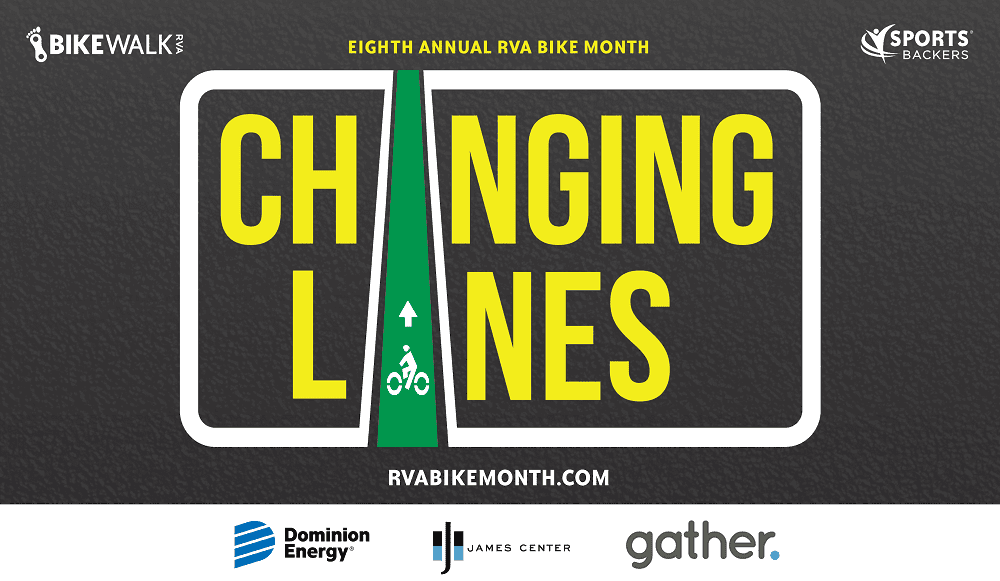 The 8th Annual RVA Bike Month is back! Here's what to do.

1) Get ready! Some of our events have free bike repair or information about safe biking (in a pandemic and in traffic) to get you ready to go for the beginning of bike season.
2) Check each event's details! and information at www.rvabikemonth.com. Weather updates and rescheduling will also be posted here. Make sure to read the safety disclaimer at the bottom of the page.
3) Take fun pics and tag #rvabikemonth for a chance to win a prize!
4) Bike to Work! Bike to Work Day is back, and we're planning for a special tour this year.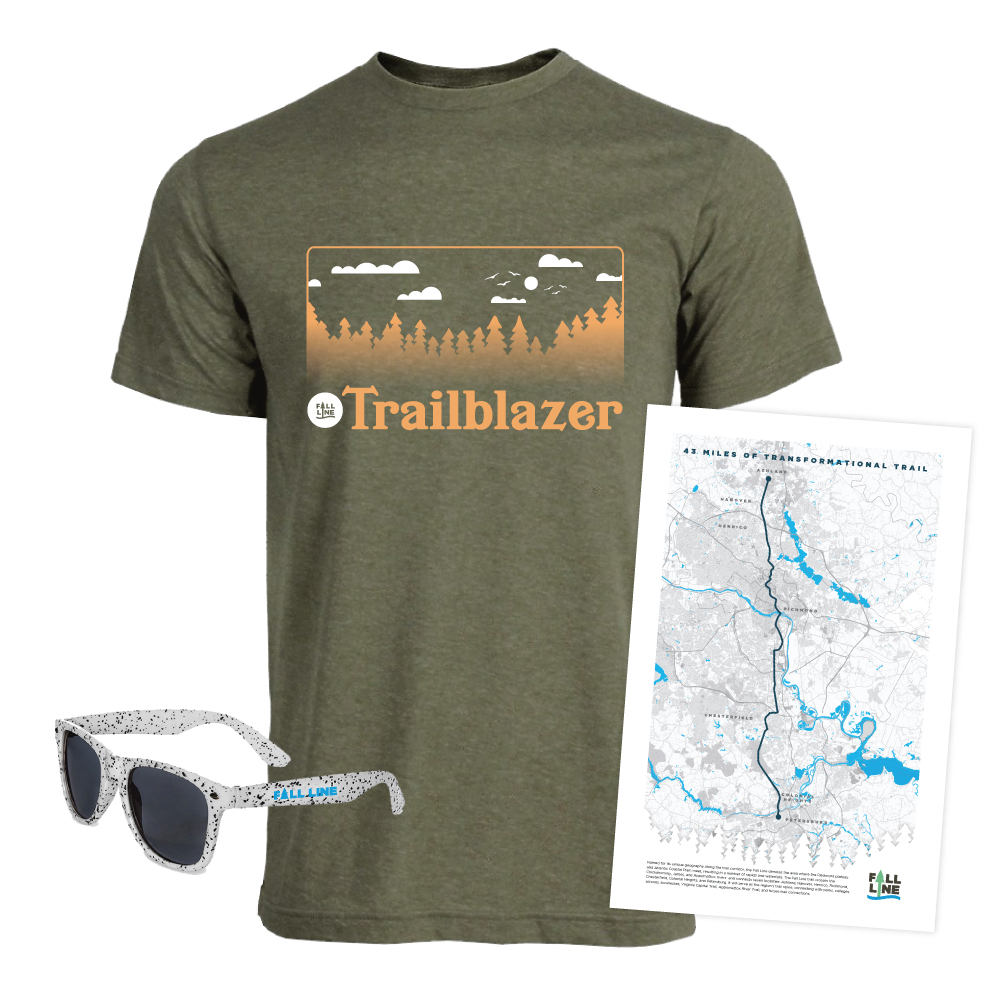 5) Explore, patronize, and tag local businesses! Show them some love and thank them for supporting your ride.
6) Try something new! Seek out a new bike lane. Find some new riding friends. Explore an unfamiliar part of the region.
7) Tag @bikewalkrva on Facebook, Twitter, Instagram.
8) Thank our new sponsors for this year: Dominion Energy, Gather, and the James Center!
Become a Fall Line Trailblazer during RVA Bike Month! Sign up to support this transformational, transportational trail and get some sweet perks!
Calendar:

October 1, Friday
October 2, Saturday
October 3, Sunday
October 4, Monday
October 5, Tuesday
October 6, Wednesday
October 7, Thursday
October 9, Saturday
October 10, Sunday
October 11, Monday
October 12, Tuesday
October 13, Wednesday
October 14, Thursday
October 15, Friday
October 16, Saturday
October 17, Sunday
October 18, Monday
October 20, Wednesday
Full Moon Glow Stick Cap Trail ride
October 21, Thursday
October 22, Friday
October 23, Saturday
October 24, Sunday
October 25, Monday
October 26, Tuesday
October 29, Friday
Ride of Remembrance (postponed)

– Brantley T and Richmond Families for Safe Streets
October 30, Saturday
October 31, Sunday
Disclaimer:
I know that running or walking in an event that is organized by grassroots volunteers or independent community partners, which will not have any support or security measures in place by the Metropolitan Richmond Sports Backers, is a potentially hazardous activity. I will not enter and run or walk unless I am qualified, in good health, medically able, and properly trained. I assume all risks associated with this activity, but not limited to: falls, contact with other people, collisions, the effects of weather, including high heat and/or humidity, traffic, and the conditions of the road, all such risks being known and appreciated by me. I acknowledge that if I believe event conditions are unsafe, I will immediately discontinue participation in the event.  I further agree to abide by the Center for Disease Control (CDC)'s recommendations for the prevention of the spread of COVID-19 and will also follow any stay-at-home orders or other guidelines set forth by my local government officials when completing this virtual event. I fully accept and assume all responsibility for losses, costs, and damages I incur as a result of my participation in this event. I agree to abide by any decision of a race official relative to my ability to safely complete these events. Having read this waiver, knowing these facts, and in consideration of accepting my entry, I for myself and anyone entitled to act on my behalf, discharge, waive, and release the Metropolitan Richmond Sports Backers, Bike Walk RVA, any other sponsors, along with their officers, directors, agents, volunteers and employees from all claims or liabilities of any kind arising out of my participation in this virtual event.
Background on RVA Bike Month:
2020 RVABM archive: Bike the Change
2019 RVABM archive: Bikes Mean Business
2018 blog: Looking back on 5 years of RVA Bike Month