Bike Valet for the World Championships!
The best way to get to the races during next week's UCI Road Cycling World Championships is by BIKE. But you'll need a place to put it. That's where we come in!
We'll be providing free bike valet services, as capacity allows, during the major days of the World Championships at the Branch Museum of Architecture and Design (at the turn-around point for many of the courses). It's located at 2501 Monument Ave and should be relatively easy to get to. There should be a good amount of action at this point of the course, too!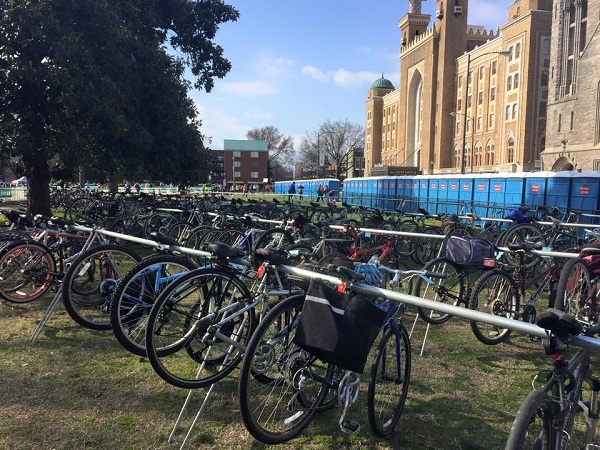 So join us on one of the following days, and we'll park your bike for free!
Important: Bike valet closes one hour after the finish of every race. So make sure to get back to get your bike once the excitement starts to die down. Otherwise you might need to pick it up the next day.
Sunday 9/20 – 10:30am to 4:30pm
Women's and Men's Team Time Trials
Tuesday 9/22 -12:30pm to 5:30pm
Men's Junior and Women's Elite Time Trials
Thursday 9/24 – 9:00am to 1:00pm
Road Circuit Training
Friday 9/25 – 9:00am to 6:00pm
Women's Junior and Men's Under-23 Road Circuit Races
Saturday 9/26 – 8:00am to 5:30pm
Men's Junior and Women's Elite Road Circuit Races
Sunday 9/27 – 8:00am to 4:30pm
Men's Elite Road Circuit Race
If you have any questions about bike valet, please email [email protected], and we look forward to seeing you out there!