Bike Walk RVA Hiring!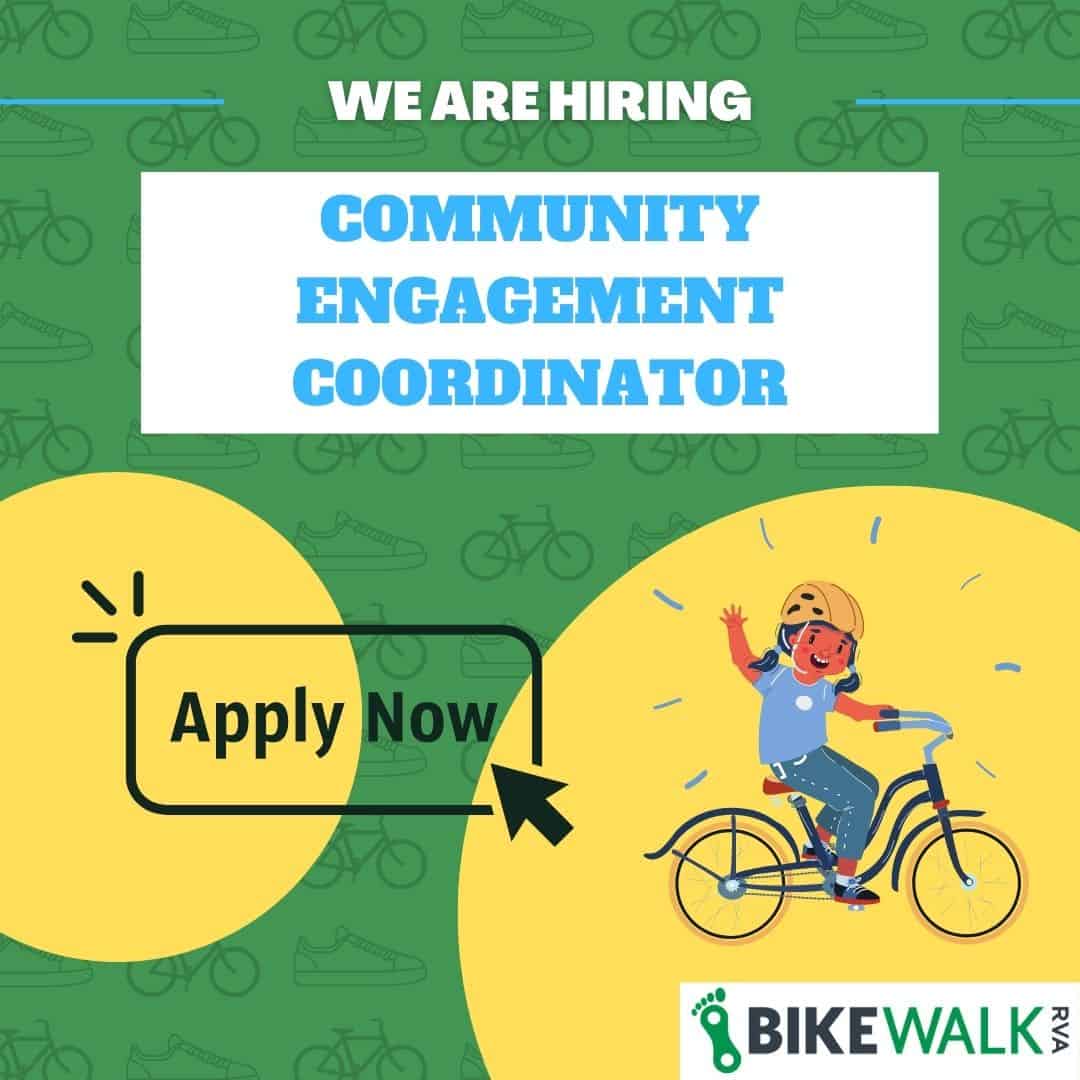 Do you love connecting people to biking and walking? Does bringing neighbors and residents into the fold of active transportation and recreation advocacy excite you? Does the striping of a new bike lane or paving of a new trail make your heart swell for expanded opportunities for safe and healthy streets for more people throughout the Richmond region? Do you love celebrating an advocacy win and want to roll up your sleeves to contribute to that success with Bike Walk RVA's proven, adaptable, and community-focused formula? Do you like working a mix of outdoors and in the office, with variety throughout the year?
The Community Engagement Coordinator will spend the majority of their time expanding our network of grassroots advocates, empowering them to be leaders in the movement toward a walkable, bikeable Richmond region. The Coordinator will identify, recruit, and develop members of the community into effective advocates for biking and walking, and then work on a daily basis with these "Champions" to build support for bicycle and pedestrian friendly policies, plans, and projects.
See more details here, and apply by August 15!