Richmond Marathon Completes Successful 16-Day Stint; Registration Now Open for 2021 Event
Virtual events continue through November 30 deadline
RICHMOND, VA – The 2020 Richmond Marathon wrapped up 16 days of running in Dorey Park and the Virginia Capital Trail on November 22, with over 5,500 registered participants taking advantage of the in-person and virtual options offered by Sports Backers, the event organizers.
Participants taking part virtually have until November 30 to compete their race and submit results, and registration is now open for the 2021 event, which is set to take place on November 13, 2021. Early-bird pricing specials are available through November 30, with rates of $75 for the VCU Health Richmond Marathon, $65 for the Richmond Half Marathon, and $30 for the Allianz Partners 8k. Registration is available at www.richmondmarathon.org.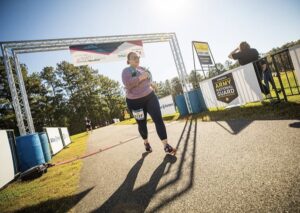 The 43rd edition of the marathon, originally scheduled for November 14, was instead held as a multi-day event from November 7-November 22 in a socially-distanced manner on a measured and marked course for all three race distances: the Richmond Marathon, Richmond Half Marathon, and Allianz Partners 8k. Sports Backers also partnered with RunSignup to give participants a groundbreaking timing solution to provide official results on a USA Track & Field certified course. This timing option made the Richmond Marathon one of the few known marathons to provide official results since the COVID-19 pandemic began in mid-March and was just one of several innovations that received positive feedback from participants.
"We ran our half marathon today and…the course was great. The packet pickup was super well organized and your volunteers are the best!" said Judy Yox, a Richmond Half Marathon participant from Bluffton, South Carolina, who ran with her daughter Jennifer, a Richmond resident. "We loved the foot-operated water refill stations! Every aspect of this event has exceeded expectations. Thanks for giving us an awesome running experience in this crazy time."
"I ran my race virtually in Loudoun County this morning and, while I missed the in-person race experience I'm used to, I was so thankful to still have the chance to meet my goal of running Richmond this year," said Beth Oaks, a Richmond Half Marathon participant. Added Hilary Heincer, a Richmond Marathon participant from Springfield, Virginia: "Having an in-person option that felt safe made a huge difference this year and I really enjoyed the race, particularly all the signs! It took me two-and-a-half years to get back to the start line after injuries and health issues so it was really special."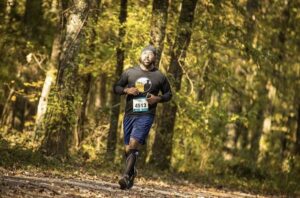 The reimagined Richmond Marathon also added the new Richmond Challenge for 2020, which offered participants the opportunity to run all three race distances during the sixteen days of the event. Over 200 participants took on the unique challenge, earning a special finisher medal to mark their achievement.
"Our team understands how important the race-day experience is for runners, and how much time and effort goes into training for an event like the Richmond Marathon. We were excited to offer a safe atmosphere for a tailor-made marathon experience and thank every one of the participants who took part, either in person or virtually," said Megan Schultz, Chief Operating Officer for Sports Backers and race director for the Richmond Marathon. "We hope to be able to return to our traditional race format in the near future, and even though we can't guarantee where the finish line will be in 2021, we know we can guarantee the same race attributes."
Virginia Tourism Corporation Awards Grant to VCU Health Richmond Marathon
The VCU Health Richmond Marathon has received $10,000 from the Virginia Tourism Corporation's (VTC) Recovery Marketing Leverage Program (RMLP), designed to help local and regional tourism entities attract more visitors by leveraging limited local marketing dollars through a local match of the state grant funds.
More than $1.9 million in matching grant funds were awarded to 161 local tourism initiatives through this program. This funding cycle, local partners will provide more than $5.6 million in-kind value to match the VTC grants. The grants will ultimately impact 483 statewide tourism entities.
Sports Backers will use the VTC Recovery Marketing Leverage grant funds to enhance strategies to engage with out-of-town running enthusiasts and encourage them to visit Richmond for a unique running experience at the 2021 VCU Health Richmond Marathon. The race routinely attracts participants from all 50 states, and when combined with the amazing outdoor scene, activities, and food that the Richmond region has to offer, the marathon experience won't be the only highlight of the trip!
For more details and information on the VCU Health Richmond Marathon, please visit www.richmondmarathon.org.
###
About Sports Backers
With a key message of Let's Go, RVA, the mission of Sports Backers is to inspire people from all corners of our community to live actively. A nonprofit organization, Sports Backers is dedicated to producing nationally recognized quality sporting events and programs that motivate residents and visitors alike to be more active, supporting youth running and fitness programs, and advocating for safe and connected networks of bike and pedestrian infrastructure. Learn more at www.sportsbackers.org.
About Virginia Tourism Corporation
Virginia Tourism Corporation is the state agency charged with marketing the Commonwealth as a premier travel and film destination. In 2019, visitors to Virginia spent $27 billion, which supported 237,000 work opportunities and contributed $1.8 billion in state and local taxes. To learn more, visit virginia.org.