'Fall Line trail' Officially Revealed as Name for New 43-Mile Trail from Ashland to Petersburg
Governor Northam shares name as part of groundbreaking in Ashland
RICHMOND, VA – Governor Ralph S. Northam today officially broke ground on the new Fall Line trail in a ceremony featuring elected officials and trail advocates that took place in Carter Park in Ashland, the northern terminus of the trail. Once completed, the paved, multi-use trail will span approximately 43 miles between Ashland and Petersburg.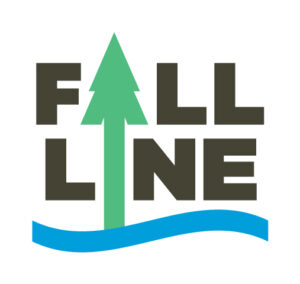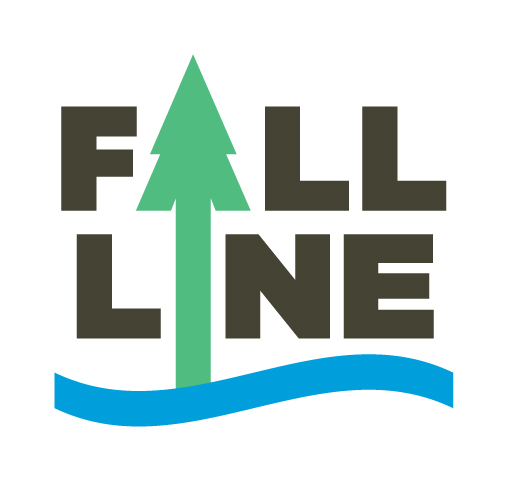 The Fall Line trail will course through seven localities, cross the Chickahominy, James, and Appomattox Rivers, and connect with parks, businesses, and schools along the way. Running north to south, the Fall Line will be the spine of a regional trail network connecting with the Virginia Capital Trail in Richmond and the Appomattox River Trail in Petersburg.
"The Fall Line name reflects the corridor's unique geography, and it's the perfect name for the new biking and walking highway to connect people in Central Virginia," said Governor Northam. "I want to thank all of the local officials, regional planning staff, VDOT, and Sports Backers for bringing together cities and counties to advance healthy living in Virginia's outdoors."
Bike Walk RVA, a program of Sports Backers, has worked for the last two years with the region's officials, staff, advocates, and volunteers to move this trail concept into a reality. Bike Walk RVA will continue organizing community volunteers and working with the staff on the planning and building of a comfortable and connected network for biking and walking in the greater Richmond region.
"Multi-use bicycling and walking trails not only provide safe, separated spaces for people to get around or enjoy being active outside, but they can also offer profound economic boosts to an area," said Louise Lockett Gordon, Director of Bike Walk RVA. "The Fall Line trail presents an opportunity for recreation and active living, as well as the ability to connect people to jobs, educational opportunities, transit, dining, and shopping throughout the corridor."
In conjunction with the groundbreaking, Bike Walk RVA is also announcing the 'Fall Line Trailblazer' virtual event and fundraising initiative to support the continued progress of trail construction. Fall Line Trailblazer participants will walk, run, bike, stroll, or roll anywhere along the corridor of the trail from October 21-October 31. Participants and donors will receive information on sections of the trail alignment that are currently complete and accessible for activity and they will also have exclusive access to the first-ever Fall Line trail t-shirt design.
Several sections of the Fall Line trail already exist or are planned in localities' comprehensive and special area plans, including the existing Ashland Trolley Line Trail, Chester Linear Park, and Brook Road Protected Bike Lanes in Richmond, as well as the planned Trolley Line Connector in Henrico, and the Northern Jefferson Davis Special Area Plan in Chesterfield. The Fall Line trail aims to connect these sections and establish another long-distance trail that provides opportunities for active transportation, recreation, and economic development.
For more information on the Fall Line trail and Trailblazer virtual event, please visit https://www.sportsbackers.org/events/fall-line-trailblazer/​.
###