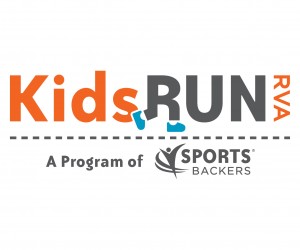 Kids Run RVA
Playing comes natural to kids! Sports Backers created Kids Run RVA to make running and active living just as fun and easy. Kids Run RVA promotes physical activity to youth across the Richmond region and encourages more kids to get moving more often. Between all of our programs and events, Kids Run RVA instills healthy habits that continue to flourish into adolescence and adulthood.
Volunteer
The application to become a volunteer Kids Run RVA run club coach has closed. If you are interested in becoming a coach, please click the link below to provide us with your contact info so we can be in touch when the time comes!
Donate
Your contribution would make it possible for Kids Run RVA to help countless children throughout the region, and foster a lifelong love of running.
Newsletter
Kids Run RVA helps to motivate and inspire new runners to reach new accomplishments, and celebrate the joy and the thrill of getting active.