Next Up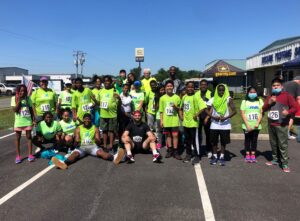 Next Up is a collaborative community initiative working to ensure that Richmond Public School (RPS) middle school students engage in meaningful Out-of-School Time (OST) programs designed to improve academic achievement, workforce readiness and social, emotional and physical health.  Sports Backers is one of the Next Up service providers at Albert Hill, Brown, Henderson, Martin Luther King Jr., and River City Middle schools!
We offer after sch
ool run clubs, called On The Run, through this partnership.  Each school year there are three multi-week sessions that students can participate in.  And the best part?  At the end of each session the kids get to participate in a culminating event, such as the Ukrop's Monument Avenue 10k to celebrate their accomplishments!
If you are interested in learning more about what Sports Backers is up to as a Next Up provider or if you are interested in volunteering to support our efforts at these schools, please contact [email protected].