Event Charity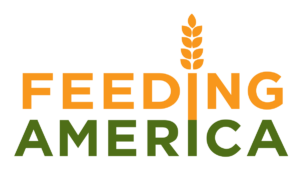 Feeding America's, the nation's largest hunger-relief organization, mission is to feed American's hungry through a nationwide network of member food banks, including Richmond's Feed More, and engage our country in the fight to end hunger. For more than 40 years, Feeding America has responded to the needs of individuals facing food insecurity in this country, providing meals to more than 40 million people each year.
When you support Feeding America, you are helping their nationwide network of food banks deliver programs at the front line of hunger. Hunger is a complex issue. When people face hunger, they often struggle to meet other basic needs as well — such as housing, employment, and healthcare. That's why Feeding America is committed to more than providing food for people in need.
In the wake of the COVID-19 pandemic, unemployment has soared and food insecurity is on the rise. Food banks have become accustomed to the new level of increased demand, which has consistently been an average of around 60 percent more neighbors compared to the same time last year. Feeding America estimates:
More than 50 million people may face hunger in the US because of coronavirus.
1 in every 6 people will face hunger in America as a result of the pandemic.
An additional 7 million children could face hunger as a result of the COVID-19 pandemic – for a total of 18 million children.
1 in every 4 children will face hunger in America as a result of the pandemic.
The total demand-supply gap for the next year will be equivalent to 8 billion meals.
Just $1 can help provide at least 10 meals to kids, families and individuals facing hunger. 98% of all donations raised for Feeding America go directly into programs serving our neighbors in the U.S.
Along with making a donation to Feeding America during the registration process, you can also donate here or fundraise on their behalf.
Partners
View All Sponsors »