Memorial Scholarships
The Scott Shricker Memorial Scholarship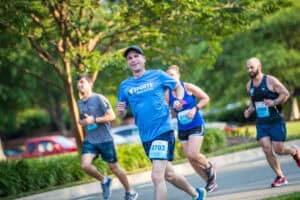 Scott was a beloved member of the Sports Backers for 29 years. He served many roles during his time with us, but no matter the title he held or the task at hand, we knew one thing—the job was going to get done. The ultimate team player, Scott was willing to do everything from building out marketing campaigns, doing heavy lifting at events, and changing the toner in the copier. He provided us with countless laughs and smiles along the way. We miss him deeply.
Numerous friends and family members contributed to the scholarship endowment fund in memory of Scott. We are grateful to be able to honor Scott and continue his legacy through the Scott Schricker Memorial Scholarship. This scholarship will be awarded in the amount of $2500 to the ALL Star who exemplifies what it means to be a team player.
The Cheryl Lockett Oliver & Raymond Delaware Patterson Memorial Scholarships
In an effort to better serve high school scholar athletes in the Richmond metro area, Sports Backers offers two scholarships geared towards students that demonstrate financial need. These scholarships are in addition to the existing 20 annual scholarships offered through the ALL Stars Program. These two need-based scholarships will be awarded in the amount of $2,500 each.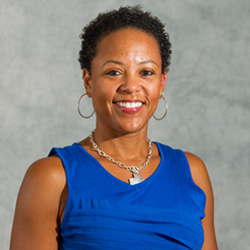 The Cheryl Lockett Oliver Memorial Scholarship will be awarded to one college-bound senior girl. Cheryl worked relentlessly to expand Sports Backers' reach into underserved communities. Well known for her involvement in the Black Girls Run and Richmond running communities, Cheryl's work at Sports Backers focused on bringing physical activity opportunities to Richmond's most vulnerable youth. We lost Cheryl in the spring of 2014 and wish to honor her life by providing an opportunity to Richmond's next generation of female leaders.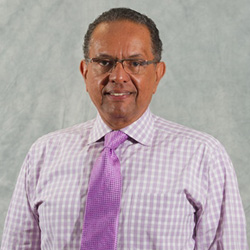 The Raymond Delaware Patterson Memorial Scholarship will be awarded to one college-bound senior boy. Ray's leadership role at Sports Backers during his ten years with the organization resulted in deep connections within the community and enabled Sports Backers to expand its mission to include all corners of the Richmond region. Ray was well known for his heart for the community and his ability to see the promise in Richmond's most challenged youth. We lost Ray in the summer of 2016 and hope to build a legacy in his honor through this annual scholarship.
Eligibility Criteria for the Ray & Cheryl Scholarships:
College bound ALL Star program participant in good standing.
Demonstrated financial need as evidenced by FAFSA EFC score and completion of a short essay
Applicants must provide a copy of their Student Aid Report (SAR), which is received after submission of the FAFSA form.