Cheryl L. Oliver & Raymond D. Patterson Scholarships
In an effort to better serve high school scholar athletes in the Richmond metro area, Sports Backers offers two scholarships geared towards students that demonstrate financial need. These scholarships are in addition to the existing 20 annual scholarships offered through the Richmond Times-Dispatch/Sports Backers Scholar-Athlete Awards Program. These two need-based scholarships will be awarded in the amount of $2,500 each. Candidates under consideration for these awards will be high school senior athletes that have achieved a minimum GPA of 2.5 and are in need of financial assistance to pursue a college education.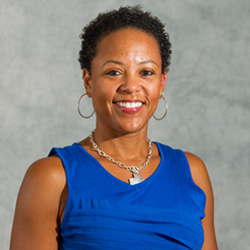 The Cheryl Lockett Oliver Memorial Scholarship will be awarded to one college-bound senior girl. Cheryl worked relentlessly to expand Sports Backers' reach into underserved communities. Well known for her involvement in the Black Girls Run and Richmond running communities, Cheryl's work at Sports Backers focused on bringing physical activity opportunities to Richmond's most vulnerable youth. We lost Cheryl in the spring of 2014 and wish to honor her life by providing an opportunity to Richmond's next generation of female leaders.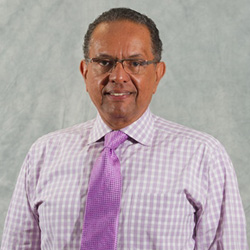 The Raymond Delaware Patterson Memorial Scholarship will be awarded to one college-bound senior boy. Ray's leadership role at Sports Backers during his ten years with the organization resulted in deep connections within the community and enabled Sports Backers to expand its mission to include all corners of the Richmond region. Ray was well known for his heart for the community and his ability to see the promise in Richmond's most challenged youth. We lost Ray in the summer of 2016 and hope to build a legacy in his honor through this annual scholarship.
Cheryl Lockett Oliver & Raymond Delaware Patterson Scholarship Eligibility Criteria:
College bound high school senior and student-athlete in the Richmond MSA
Demonstrated financial need as evidenced by FAFSA EFC score and completion of a short essay
Minimum GPA of 2.5
Applicants must provide a copy of their Student Aid Report (SAR), which is received after submission of the FAFSA form.
We are not currently accepting applications for these scholarships. Please check back in the spring of 2023!