Scholar-Athlete Awards Program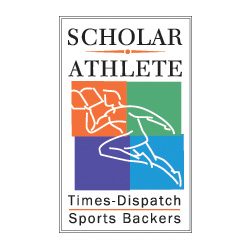 Scholar-Athlete Awards Program
Since its start in 1992, Sports Backers and the Richmond Times-Dispatch have partnered to recognize the accomplishments of the region's finest student-athletes, awarding over $1,103,000 in college scholarships. On June 3, 2019, twenty student-athletes, along with the Williams Mullen Community Impact Award winners and the HCA Virginia Sports Medicine Comeback Athletes of the Year, will be recognized, and $70,000 in scholarships will be awarded.
Scholar-Athlete Awards Dinner
Join us in celebrating the 28th annual Richmond Times-Dispatch/Sports Backers Scholar-Athlete program on June 3, 2019.
Cheryl Oliver & Ray Patterson Scholarships
In an effort to better serve high school scholar-athletes in RVA, Sports Backers has created two scholarships geared towards students that demonstrate financial need.
Scholarships
Since its start in 1992, this program has given over $1,103,000 in scholarships to 536 outstanding high school student-athlete seniors in recognition of their hard work both on the field and in the classroom.