Scholar-Athlete Awards Program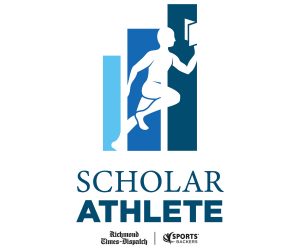 Scholar-Athlete Awards Program
Since its start in 1992, Sports Backers and the Richmond Times-Dispatch have partnered to recognize the accomplishments of the region's finest student-athletes, awarding over $1,300,000 in college scholarships. On June 5, 2023, we will recognize twenty student-athletes, along with the Williams Mullen Community Impact Award winner and Raymond D. Patterson and Cheryl Oliver Memorial Scholarship recipients. Throughout the school year, we will accept nominations for our monthly scholar-athlete awards. Each month, one female and one male will be named the Scholar-Athlete of the Month.
Scholar-Athlete Awards Program
This year's dinner is scheduled for June 5, 2023.
Cheryl Oliver & Ray Patterson Scholarships
In an effort to better serve high school scholar-athletes in RVA, Sports Backers has created two scholarships geared towards students that demonstrate financial need.
Scholarships
Since its start in 1992, this program has awarded $1,300,000 in scholarships to 602 outstanding high school student-athlete seniors in recognition of their hard work both on the field and in the classroom.