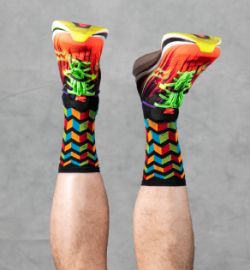 You might know him as "the bike lane guy". Brantley joined Bike Walk RVA in 2013 and has steadily worked his way to lead the program as Director. He leads the advocacy and coordination for the Fall Line trail and expanding the region's dedicated bike and pedestrian infrastructure. This means working with state and regional elected leaders and administrations to ensure we are planning, funding, and building visionary projects that will make active transportation safer, more convenient, and more comfortable for people in all corners of our region. In his spare time, Brantley is a coach for Sports Backers Marathon Training Team (go team Peacock!) and serves as president of Virginia Bicycling Federation and on the boards of Virginia Trails Alliance and RVA Rapid Transit. In 2019, he finished 11th in the 4,200 mile unsupported Trans America Bicycle Race in a time of 22 days and was selected as National Bicycle Advocate of the Year by the League of American Bicyclists in 2022. Brantley is a graduate of the University of Virginia Sorensen Institute's Political Leaders Program of 2020.
Email: [email protected]
Favorite Sports Backers Event:  CarMax Tacky Light Run
Favorite Richmond Restaurant:  Garnett's
What would you like your superpower to be:  Photosynthesis, definitely
What did you want to be when you "grew up":  A professional guitarist, also a Teenage Mutant Ninja Turtle.