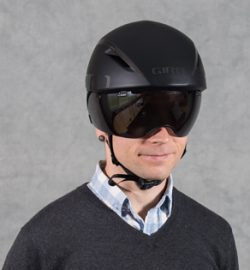 What do you need to know about Brantley? Bikes, bikes…oh and more bikes. As the Director of Outreach for Bike Walk RVA he's often out riding a bike, commuting on a bike, or talking about bikes. He promotes and executes Vision Zero, RVA Bike Month, and Bike Restaurant Week, and organizes business and community stakeholders to build support for bike and pedestrian infrastructure. When he's not in the office he likes riding fast with his girlfriend and bike club, and hanging with his big-eyed pup Sadie. He's involved in a crazy amount of other groups and organizations including I Am RVA, Families for Safe Streets, RVA Rapid Transit, and Outpost Richmond Racing Team. As a VCU grad he loves the city, but catch him enjoying all things outdoors in Appalachia when he has downtime.
Email: [email protected]
Favorite Sports Backers Event:  CarMax Tacky Light Run
Favorite Richmond Restaurant:  Garnett's
What would you like your superpower to be:  Photosynthesis, definitely
What did you want to be when you "grew up":  A professional guitarist, also a Teenage Mutant Ninja Turtle.