Events for Kids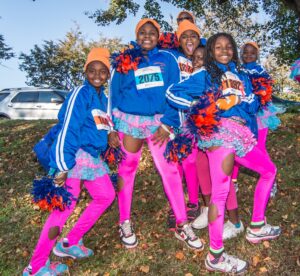 Races and big events are fun. The cheering crowds, the jitters of anticipation, the satisfaction of success.
Kids Run RVA Events help to motivate and inspire new runners to reach new accomplishments, and they celebrate the joy and the thrill of getting active.
 Check out Kids Run RVA Events
The Virginia 529 Kids Run. A one-mile run just for kids! Ages 5-12. This a great distance and a great course for young runners. And their finish line? It's the same finish as the Ukrop's Monument Avenue 10k, one of the nation's biggest 10k races.
Whole Foods Marathon, Jr. This fall Halloween-themed run is for ghosts and ghouls, astronauts and princesses, lions and tigers – all kinds of costumes are on the run! And it's family friendly with a course specially for kids.
Active RVA's Youth Events Calendar. Just about every week of the year there are events around our region. Active RVA is keeping track of all of them so kids can do as many races, relays, and fun-runs as their sneakers can handle!