Training for Young Runners
Kids On The Move Training Guides get young runners ready for the starting line. For most every season and age group, we have training guides to keep kids moving toward their goals.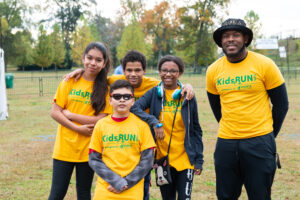 10k Mini Activity Tracker
A lifelong love for fitness and activity can begin with small steps. Use our 10k Mini Activity Tracker to help keep your little one motivated as they train up for the Atlantic Union Bank 10k Mini.
10k Training Guide
The Ukrop's Monument Avenue 10k is one of the most popular events in Richmond. Middle and high schoolers who want to join in on the fun can download our guide, especially designed for youth, to get ready for race day.
Guide For Runner Safety
No matter what you are training for, or if you are just out running for fun, make sure safety is your #1 priority!  Check out our Guide For Runner Safety to get you going (safely) in the right direction!