2020 Kids Run Pricing Schedule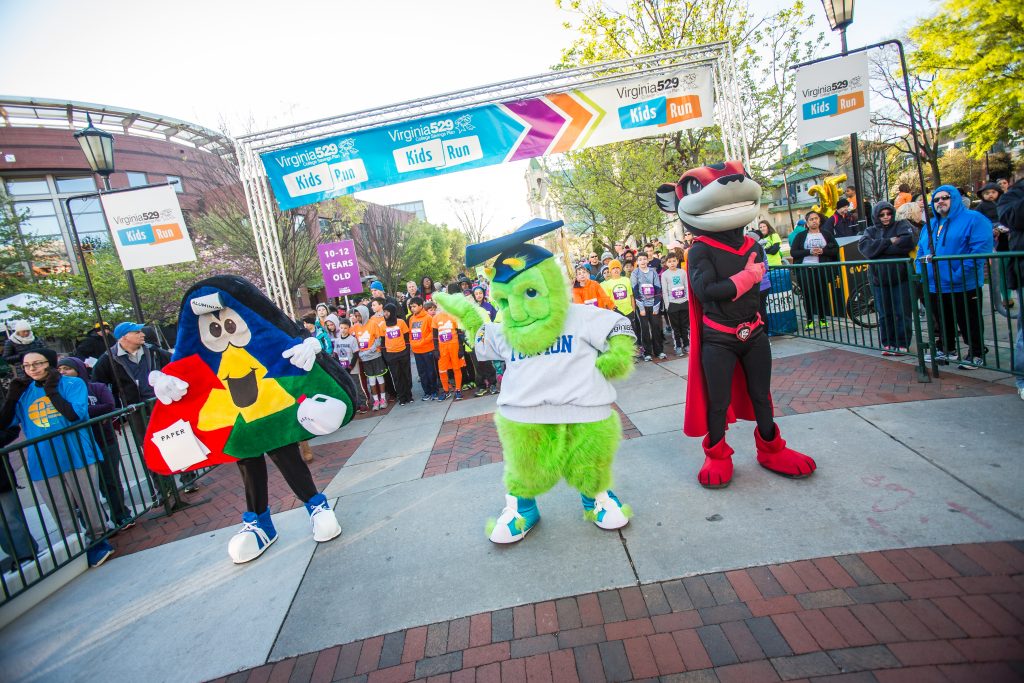 Virginia529 Kids Run Registration – Saturday, March 28, 2020
Current Price: $15*
*Through January 15, 2020 at 11:59 p.m.
To Register
Entries are non-refundable, non-transferable and cannot be deferred to another year. See Cancellation Policy.
Cost Includes
Event t-shirt
Event bag
Finisher medal
A ridiculously awesome race experience
Deferrals
You may defer your registration from the 2020 Virginia529 Kids Run to the 2021 event. Deferred registrations may not be transferred to another person. Refunds will not be issued under any circumstances. The fee to defer a registration is $10 through March 15. All deferrals must be done by March 15, 2020 and may be used only for the 2021 event. You may only defer an entry once (i.e., if you deferred your 2020 entry to 2021, you will not be able to defer it again in 2021 to 2022). There will be no deferrals at the race expo. For instructions on how to defer your entry, click here or email us.
Cancellation Policy
Entry fees are non-refundable. Race numbers and entries cannot be transferred to another person. No exceptions. This means once we have received your entry, you will not receive a refund if you cannot participate, and you may not give or sell your number to anyone else.