CarMax Tacky Light Run Event Charity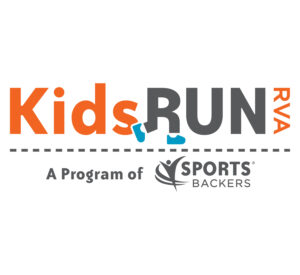 Sports Backers created Kids Run RVA to make running & active living fun for kids of all ages, abilities, and backgrounds. Kids Run RVA promotes physical activity to youth across the Richmond region & encourages more kids to get moving more often. Between our programs & events, Kids Run RVA instills healthy habits that continue to flourish into adolescence & adulthood.
The last school year was tough on kids – many were learning virtually, team sports were put on the backburner, and Kids Run RVA went virtual with Workout Wednesday Club on Zoom, exercise videos, and virtual challenges. This school year we are BACK with in-person kids run clubs and youth running events but we need your support to make it all happen for the kids of RVA!
Kids Run RVA provides free training opportunities for youth of all ages, abilities and backgrounds. For schools in low income communities, Kids Run RVA can cover the cost of shoes, team t-shirts, transportation, and event entries so that ALL kids can participate. Donations are critical to the program's success. Each time a child laces up his or her shoes, you will be giving them the most important gift of all-a path to good health and fitness!
Become a Kids Run RVA Holiday Hero!
Featured Sponsors
View All Sponsors »