Tacky Wonderland Map
The CarMax Tacky Light Run and Twilight 1-Mile Kids Run start and finish on Woolridge Road adjacent to Mines Park. Click here to download a map of tacky wonderland.
CarMax Tacky Light Run
You'll weave your way through the Walton Park neighborhood, where you will be dazzled with lights and sights from the North Pole and beyond. It is a 6k, but who cares about the distance when Santa and his elves are cheering you on?!
For a full listing of road closures, click here.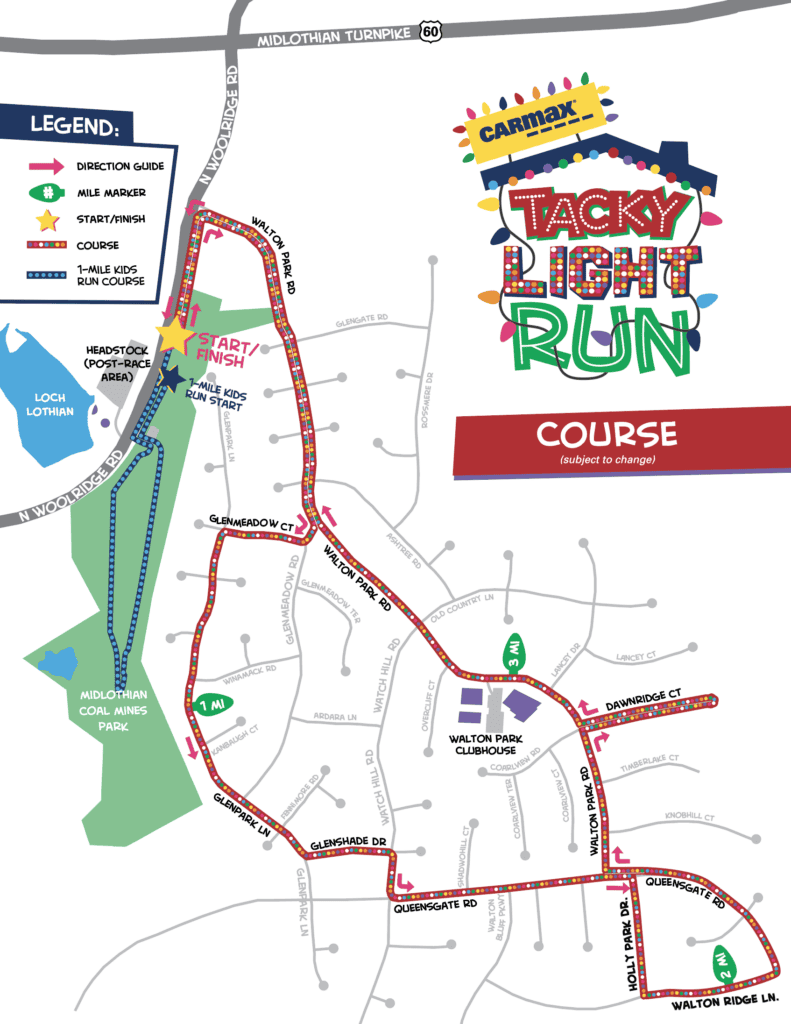 Participate Virtually
If you are unable to participate at Walton Park, complete your festive journey on a course of your own. Learn more about the virtual option.
Featured Sponsors
View All Sponsors »