Course
The Great European 2500 begins at Buckingham Palace in England and traverses 8 European countries on its 1553-mile journey, ending in Budapest, Hungary. Along the way, you'll pass under the Eiffel Tower, over the Swiss Alps, right past the Hofbräuhaus, and through former Olympic sites.
Throughout your team's journey, our group of experienced race organizers will be with you every step of the way! An online map will track each group's virtual progress across Europe and a leaderboard will display real time standings. We'll set up ways for you to stay connected with your team and highlight noteworthy portions of the virtual route.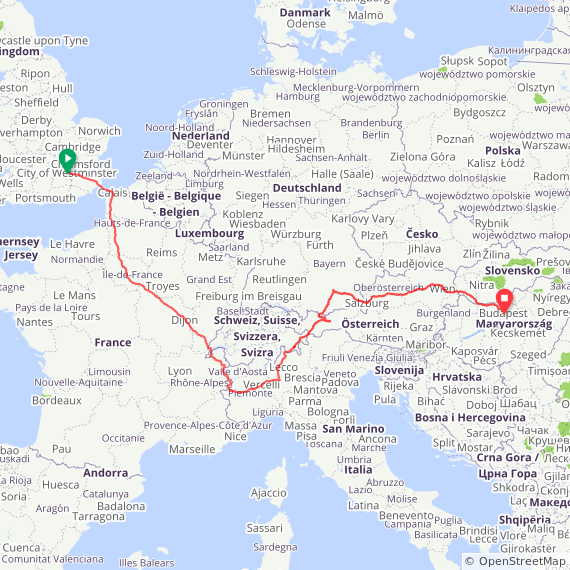 Click here for an interactive course map.