Walmart Biz Bowl Volunteering
Volunteer at the event
To help out at the WalMart Biz Bowl, visit our Volunteer site.
Volunteer for Feed More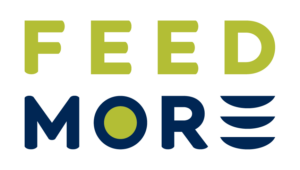 The great part about being a volunteer at Feed More is that you are making a BIG difference and get to have fun while doing it! We have a number of opportunities available for groups and individuals.
Here is a quick overview of some of the ways you can get involved in the mission and help Feed More.
Administrative assistants:lend a helping hand with our programs and/or departments at Feed More, tackling everything from data base entry to stuffing envelopes to answering phone calls with our Hunger Hotline or Meals on Wheels Client Services team. Due to the nature of some of the duties involved, administrative assistants must be 21 years or older.
Volunteer drivers:help us deliver meals to homebound seniors, schools and other program sites throughout the Richmond metro area. We welcome drivers aged 16 and older, but those under the age of 21 must be accompanied by an adult.
Packing assistants:assemble backpacks, snacks or create senior meal boxes for several of our programs.
Preparation assistants:prepare and/or package food for those in our community.  From preparing meals for homebound neighbors and children across our region to sorting donations Feed More has received, there's no shortage of work to be done. There are specific age requirements across our food preparation areas:

Community Kitchen meal preparation (ages 18+)
Community Kitchen meal packaging (ages 16+)
Commodity Supplemental Food packing (ages 16+)
Distribution Center sorting (ages 16+)
BackPack packing (ages 16+)
Children's Snack Packing (ages 18+)
There are so many opportunities to give your time to your community at Feed More! While most of our opportunities are during the week, we do have special weekend and evening opportunities from time to time.
If you're interested in volunteering your time as a group, please contact [email protected]. Let them know that you are with a group competing in Biz Bowl to ensure that you get points for your volunteer hours!
Featured Sponsors