Ashland Half Event Details
The Ashland Half will take you on a 13.1-mile journey along rolling hills, picturesque fields, and maybe even a train or two. Summer's hottest half marathon is the perfect way to stay on track and meet all your running goals!

Cost
Ashland Half Marathon(RRRC Members save $5)
Through July 13: $65
July 14 – August 3: $70
August 4 – August 26: $75
Income-based rates are available. Details can be found at the bottom of this page.
Registration Includes
Scenic 13.1 course through Ashland, Virginia
Technical T-Shirt or Technical Tank
Finisher Medal
Commemorative Bib
Chip Timing
Post-Race Celebration with food and drinks
Course Support (medical, port-o-johns, bottle refill stations, nuun, and energy gels)
Deferrals
You may defer your registration from the 2023 Ashland Half Marathon to the 204 event. Deferred registrations may not be transferred to another person. Refunds will not be issued under any circumstances. The fee to defer a registration is $20. All deferrals must be done by August 14, 2023. No deferrals will be allowed after this date. The deferral may be used only for the 2024 event. You may only defer an entry once (i.e., if you deferred your 2023 entry to 2024, you will not be able to defer it again in 2024 to 2025). There will be no deferrals at packet pick up.
Cancellation Policy
Entry fees are non-refundable, even in the case of a race cancellation, postponement, event format changes, and/or if you are unable to participate. Race numbers and entries cannot be transferred to another person. No exceptions. This means once we have received your entry, you will not receive a refund if you cannot participate, and you may not give or sell your number or timing chip to anyone else. Anyone found participating with another person's number will be disqualified and both people will be barred from future Sports Backers and/or Richmond Road Runners Club events, including the Ukrop's Monument Avenue 10k and Allianz Partners Richmond Marathon.
Race Day Information
Event Details
Photo ID required for packet pick-up. You may pick up a packet for another pre-registered runner, provided you have a copy of their photo ID.
3.5-Hour Time Limit (16:00 per mile pace) – You must reach the designated checkpoints at the 6.3-mile mark by 8:11 a.m. and the 10-mile mark by 9:10 a.m. or you will be asked to board the shuttle to the finish. The course closes at 10 a.m. and will no longer have traffic protection, medical aid or water stops.
The Ashland Half Marathon is a cupless event. All participants must come prepared to carry their own hydration system.
Packet Pick-up
Packet Pick-up will take place at Sports Backers Stadium (Orange Lot)
100 Avenue of Champions, Richmond, VA 23230
Friday, August 25th 4:00-6:00 p.m.
Packet Pick-up on race day will be available at the Start/Finish area
Corner of North Center Street and Henry Clay Road
5:45 – 6:30 a.m.
Parking on Race Day
Carpooling strongly encouraged! A map of the start finish area and directions can be found here.
Parking Locations:
Since parking in Ashland is at a premium, participants are strongly encouraged to carpool to the race. Reduce congestion, save yourself some gas money and share the experience with your friends. These are all great reasons to all drive together.
Awards:
Top-3 overall male and female
First place male and female masters
All awards will be determined by chip time and will be mailed out after the race.
Rules:
This race is conducted under the rules of USATF and the Road Runners Club of America.
In consideration of the safety of all participants, NO STROLLERS, BABY JOGGERS, IN-LINE SKATES, SKATEBOARDS, BICYCLES, HANDCYCLES, OR ANIMALS ON LEASHES will be allowed on the course.
We strongly discourage the use of headphones during this race as only half of the road will be closed to traffic.
Once received, entries are non-refundable. Entries may not be transferred or given to another person.
RRRC Grand Prix Race
The Ashland Half Marathon is a Richmond Road Runners Club Grand Prix Race. Each year the club runs a series of races, and members collect points by placing or volunteering at the events. At the end of the year the male and female winners are announced as the Grand Prix Champions at the club's annual banquet.
Income Based Rate
At Sports Backers, our mission is to inspire people to live actively. Engaging underserved populations is one of our core values and one way we act on this value is by offering Income Based Rates for our events. These special rates are offered to those who qualify and would otherwise not be able to participate.
Those who qualify are eligible for the special $15 rate for the Ashland 5k and $25 rate for the Ashland Half. To learn more and apply please visit the Income Based Rate page.
Questions? Need more information, please email [email protected].
Featured Sponsors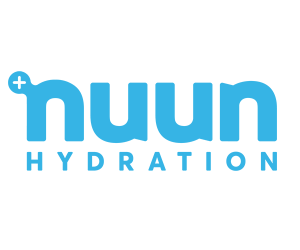 View All Sponsors »