Williams Mullen Community Impact Award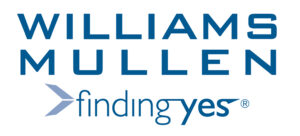 The Williams Mullen Community Impact Award celebrates and honors a sports team improving their community through service to others. The goal of the award is to recognize a Richmond region high school-based sports team for improving their community through volunteerism, fundraising, or other altruistic activities. The winning team will receive a $2,500 award, which will be made on the winners' behalf to the school in order to amplify their exemplary efforts.  Further, the winning team is encouraged to reinvest all or a portion of the cash award to further their impact on the community.
Nominations may come from team members, coaches, school administrators, parents, stakeholders, or any individuals who yearn to recognize members of their school community.  In addition to the financial award, the winning school will be publicly recognized.
Eligibility Criteria:
Richmond region high school-based sports team
Demonstrated commitment/ dedication to the community through service to others
Must submit a complete application by the deadline of Friday, May 1