Training Team Outreach Sites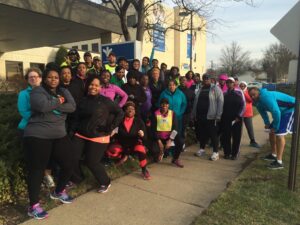 Have you ever wanted to participate in the VCU Health 8k or the Ukrop's Monument Avenue 10K, but you need a little extra push to get you to commit and sign up? Well then you're in luck! Every fall we offer an 8-week training program for the 8k, and a 10-week program in the spring for the 10K. The teams meet at locations all over the Richmond area, including the Church Hill and Bellemeade communities, making them easily accessible for all participants.
The program offers runners and walkers an unparalleled support system, with seasoned coaches and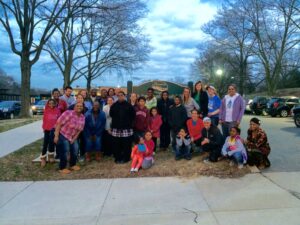 enthusiastic teammates to help get you to the start and finish line! Beyond that, the training team teaches participants (as well as the residents in the neighborhoods we run in!) that you don't need to be tip-top shape or have a gym membership to get out and get moving!  Sports Backers also offers income based rates to qualifying individuals at all of our 8k and 10k training team locations. To qualify for the special rate, individuals must make $25,000 or less a year, and provide one of the following documents upon applying
Verification/Eligibility letter from Social Services
2 most recent paystubs
Tax return
You can learn more about the registering for the training team, and the income based registration rate, on our 8k and 10k training team websites.  So what are you waiting for? Join one of our training teams today!