About the Design
Sports Backers teamed up with Emily Yosway Herr to create an exclusive design celebrating the robust and unique mural and street art scene in Richmond, Virginia. The 2022 design captures the magic of what one might find if they took a step back to soak in Richmond street art and all of the things happening in and around it. How lucky are we to have works of art surrounding us in our everyday lives?
"Mural painting is a challenging and curious pursuit. The co-dependence between an image and everything around it fascinates me, and I play with the interaction that may normally happen between words and images on a page in a book, but on the much larger scale of walls, homes, and cities. As I work I enjoy getting to know the layout, the decoration, the view, the inhabitants of each new place. It's especially surreal to experience the rhythms of cars and people and animals moving around me as I work on a wall for a few days or weeks—it gives a very strong sense of place, one that I seek for my work to resonate with as I add it to the local visual environment."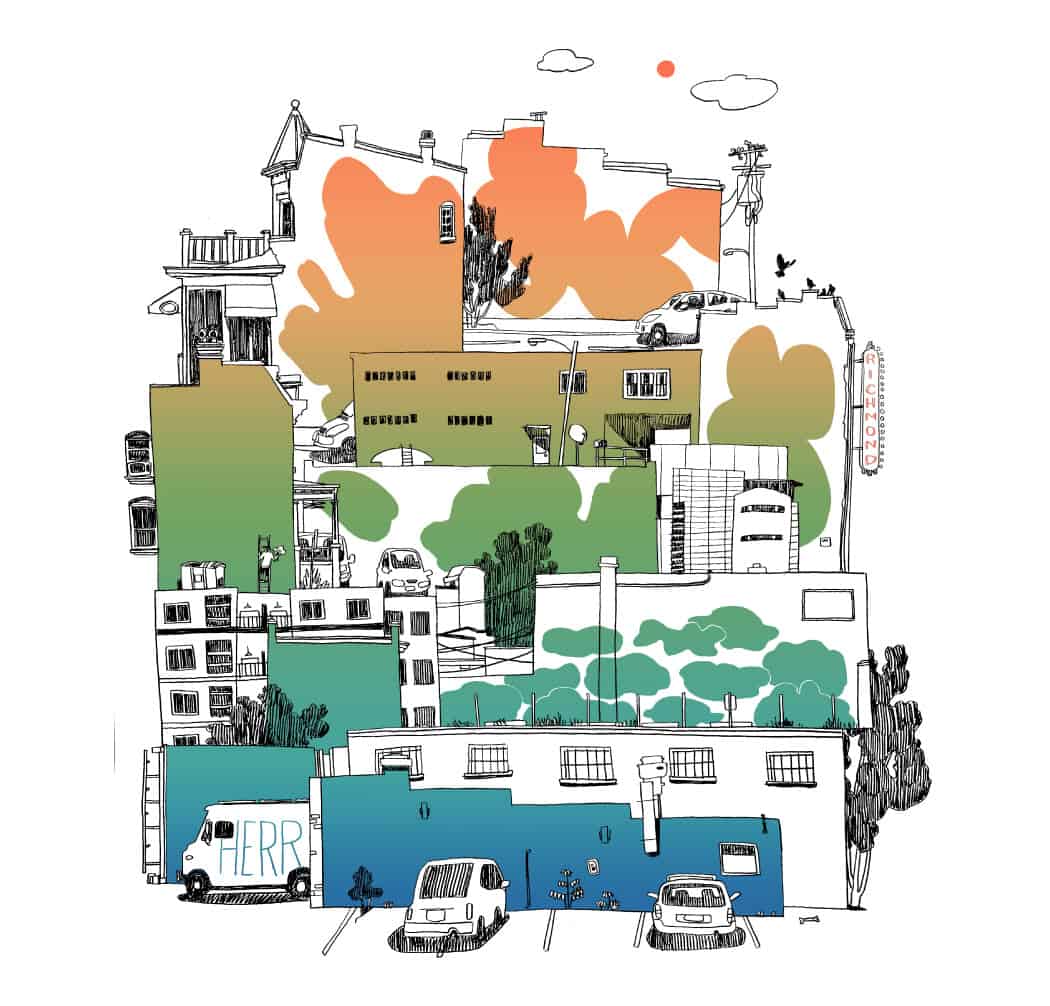 Snag one of these limited-edition shirts and join the RVA Street Art Run. Register Now!