COVID-19 Impacts and Procedures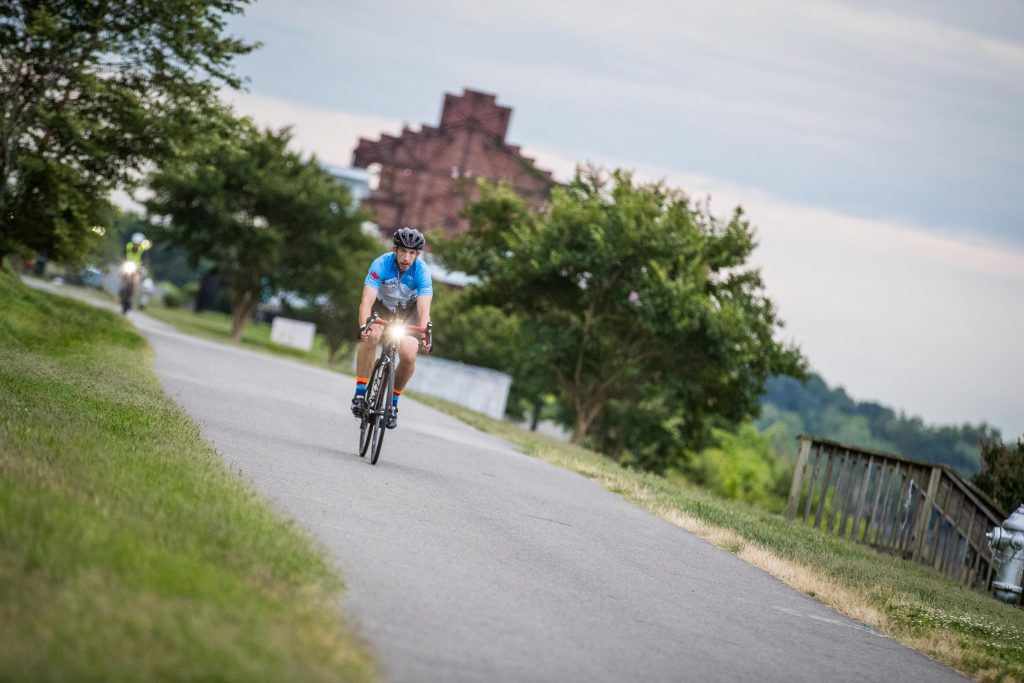 As we navigate our ever-changing world, our mission to inspire you to live an active lifestyle remains. Now, more than ever, the Sports Backers team wants to keep you moving, but only in a way that keeps our participants, volunteers, staff and communities safe and healthy. Our team has been working hard to revise our event plans to meet the current social distancing requirements so that we can get back to celebrating your active lifestyle through our events in the safest way possible.
With each individual's safety and transmission mitigation in mind, we have been working on new event modifications and procedures that will allow us to safely operate Run Bike Relay. These policies and procedures are based on current recommendations for COVID-19 safety protocols and are subject to change at any time.
What Sports Backers staff will be doing:
All staff and volunteers will be required to wear a mask while on the event premise at all times
No onsite registration, all registration must be done online prior to arriving at the event
Contact-less packed pick up
Cleaning and sanitizing high-traffic areas at the start/finish area and on the course at regular intervals including, but not limited to, packet-pick up, port-a-johns, start and finish line area, and transition areas
Reducing communal surfaces that encourage group or repeat usage
Hand sanitizer available for usage throughout the event including at packet pick-up, near any bathrooms on the route, at each transition zone, and at the finish area
Any post-race food available will be pre-portioned and packaged for each participant
Social Distancing Run Bike Relay Procedures:
Participants will be required to wear a mask when not on course and in transition or in the start/finish area. Participants are encouraged but not required to wear a mask while racing on the course.
Packet pick up will be contact-less and we will make packet pickup available prior to race day for any teams that would like to receive their race gear early.
Participant and finisher items will be given out pre-race to eliminate any high-touch areas in the post race area.
There will be clear protective shields between participants and staff and volunteers whenever possible.
Pre-race meeting will be pre-recorded and emailed to all participants and it will be the responsibility of the participant to watch the briefing prior to your start time.
All teams should remain in their cars away from the start/finish area until 15 minutes before your assigned start time.
Only the person running the first segment of the course will be allowed in the start line area. There will be marked spaces for the first participant to wait at before heading into the start chute to facilitate distancing in the start area.
We will start a very limited number of teams at any one time.
At transition zones, there will be marked spots where you can park and wait for your teammate.
While waiting for your teammate to finish their segment, please wait in or near your car to eliminate any congregating at transition zones.
If passing any participant on the course, please allow 6 feet between you and the other participant or pedestrian. If 6 feet is not available to you, please wait until you can pass safely.
At the finish area, teammates will not be permitted to stand near the finish line to wait for their teammate to finish. If waiting for a teammate, please make sure to allow for 6 feet between you anyone else that is waiting or consider waiting outside City Stadium.
We will limit the number of people in a restroom at the start/finish area and there will be minimal port-a-johns located on the course. Hand sanitizer will be available for use before and after entering the restroom.
Run Bike Relay Event Changes:
Each team will be assigned a specific start time and start times will be staggered to ensure that there are no mass groups entering the race course.
The start line will be set up to with specific start locations for anyone that is in the corral for a start. If needed, we will move to more than one start line within City Stadium and your team will be assigned to a specific start line.
All teams are required to bring all food, drink and supplies necessary to complete the race. Transition zones will not have water coolers or access to water for refilling bottles.
Each team will be assigned a number and each team member will be given a bib with the corresponding number. There will be no bib belts to pass between participants this year.
All teams will be required to download and use the RaceJoy app to track their teammate along the course. This will ensure that there is no congregating at a transition zone to look for a participant on the course.
There will be no tents, tables or chairs at the finish line to reduce group congregation and staff will regularly be asking participants to head back to their cars upon finishing.
Anywhere that lines could form, we will have distance markers to denote where participants should stand.
No spectators will be allowed at the event with the exception of a driver for a solo racer.
Please Note:
We ask that all high-risk persons not participate in the 2020 Run Bike Relay. This includes but is not limited to:
Persons over the age of 65
Those who are immunocompromised or undergoing treatment for an ongoing disease such as cancer, HIV, liver or heart disease
Those with moderate to severe asthma
Our policies and procedures will continue to be updated as we learn more about COVID-19 and how to keep our participants, volunteers, staff, and communities safe and healthy. These procedures are subject to change at any time and we appreciate your flexibility as we enter a new phase of social distancing races.
Featured Sponsors