Moonlight Ride Frequently Asked Questions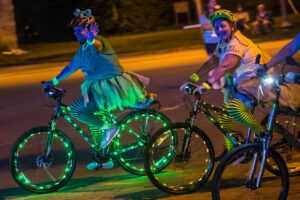 What is the course like?
We have two courses—an 8-miler, and a 3-mile family ride—you pick! The courses will feature a car-free ride through Richmond's Northside, including Bryan Park.
Where do I park?
Sports Backers Stadium has FREE parking spaces located in the Green Lot at The Diamond. Please follow these directions, as they take into account the streets and parking lot entrances that will be open on Saturday evening. Please note that roads and parking lot entrances around The Diamond will be closed at 7:00 p.m., so arrive early.
FROM NORTH and WEST of RICHMOND From I-95 or I-64, take exit 78 (Arthur Ashe Boulevard)
At the bottom of the exit ramp, turn right onto Arthur Ashe Boulevard (Rt. 161 South)
Move into the left lane and make a left at the first traffic light onto Robin Hood Road
Turn right into the parking lot (behind the Ashe Center)
FROM SOUTH and EAST of RICHMOND: From I-95 or I-64, take exit 78 (Arthur Ashe Boulevard)
At the bottom of the exit ramp, turn left onto Hermitage Road
At the first traffic signal, turn right onto Robinhood Road
Turn left into the parking lot about halfway down the block
What happens if I cannot complete the ride?
If you cannot complete the ride, you can put your bicycle in one of the SAG (Supplies and Gear) vehicles, and receive a ride back to the start. Simply alert the nearest course marshal and they will notify the SAG crew to come pick you up.
Will I need bike lights?
Yes, you must have a front white light and a rear red light. Participants will receive a rear red light in their goodie bag.
Is there a time limit?
8-Mile Course = 1.5 hour time limit
Where are the restrooms?
You will find restrooms at the start/finish and at the aid station along the course.
Where is First Aid?
There is a medical tent near the start and finish, and first aid is available at the rest stop along the course. Bike medics will be out on the course, as well as course marshals and police officers who can call for emergency medical service.
Where can I get water?
You can fill up your water bottles at the water station near the starting point or at the aid station along the course.
Can you help me fix my bicycle?
We recommend visiting your local bike shop before the ride to make sure your bike is in good riding condition, and while you are there, you can pick up all the items needed to meet the safety requirements. For those last minute issues, Pedal Power and Molly's Bike Shop will be on-site providing mechanic services from 5:30 – 8:00 PM.
Is the ride safe?
The Moonlight Ride is very safe provided you follow all of the event rules and safety tips. Police officers will be riding and patrolling the route. Course marshals will be stationed at strategic turns and intersections.
May I bring my child along for the ride? 
Bike trailers and seats are allowed in the 8-mile and 3-mile ride. Children not riding their own bike do not need to pay, but parents must sign a waiver for them during registration or at packet pick-up where they will receive a tag to put on the trailer or seat. Training wheels and tricycles aren't permitted, but approved bike trailers are always welcome—but please, nothing homemade or rigged together.
The following minimum ages are required for individuals wishing to ride their own bike:
3-mile Ride = 5 years or older
8-mile Ride = 8 years or older
Featured Sponsors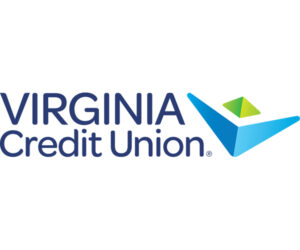 View All Sponsors »