Moonlight Ride Course Maps
PLEASE NOTE: The course is closed to vehicular traffic but police will allow vehicles to cross the course at certain intersections – PLEASE show extra caution!
Vehicles in the Lakeside area will be detoured to Hilliard Rd.  Please follow detour signs and police direction to navigate this area.
Course Map
To print a PDF of this course, click here.
PLEASE NOTE: There is a two-hour time limit for the ride. If you are riding the 8-mile course, you may do as many laps as you like in that two-hour time frame.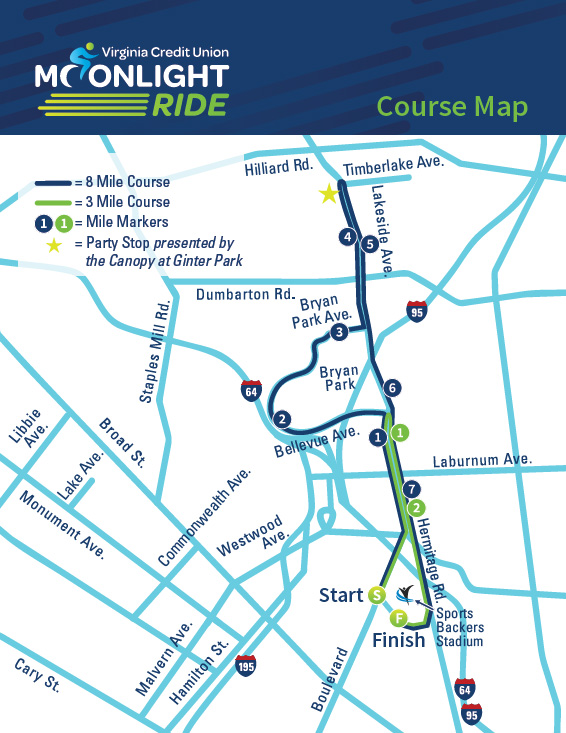 Capital Trail Bike Shuttle
The Capital Trail Bike Shuttle will be providing SAG for the event! Explore more of the Virginia Capital Trail from Richmond to Jamestown Settlement! Easily bike 20, 30, or 52 miles without worrying about how to get back to your car. Book online at www.captrailbikeshuttle.com.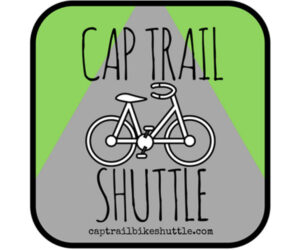 Featured Sponsors
View All Sponsors »