Moonlight Ride Course Maps
We are excited to offer 3 course options.  The 28-mile course will be supported by police but will not be closed to vehicle traffic, while the 3-mile and 8-mile options are completely vehicle free!
28-Mile Course
To view the 28-Mile Course, click here.
The 28-mile ride has 2.5 hour course time limit.  In order for all riders to complete the ride by 7:30 p.m. there will be a course cut off at Greenwood Rd & Old Washington Hwy. All riders must reach the intersection of Greenwood Rd & Old Washington Hwy, approximately mile 10.75 by 6 p.m. in order to keep pace to finish within the allowed time limit.  Any rider approaching this intersection later than 6 p.m. will be turned around and will have a shortened course.
Course Map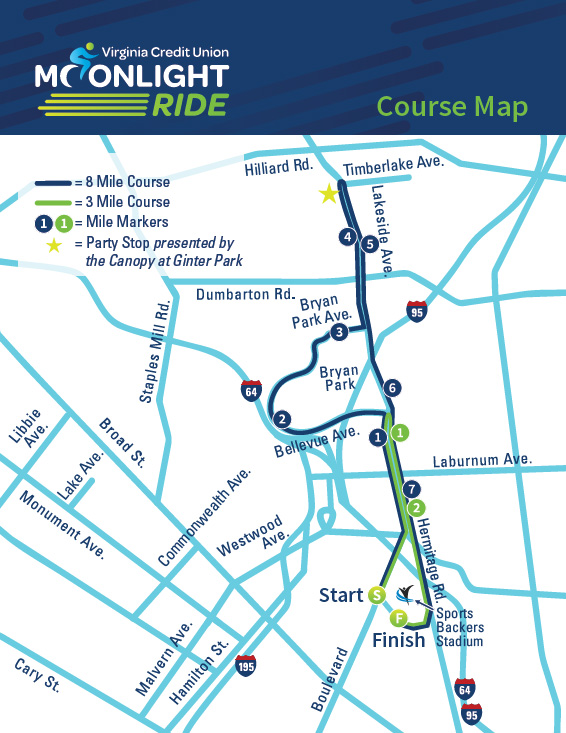 PLEASE NOTE: There is a 2.5-hour time limit for the 28-mile ride, 1.5-hour limit for the 8-mile ride. 
Vehicles in the Lakeside area will be detoured to Hilliard Rd.  Please follow detour signs and police direction to navigate this area.
Featured Sponsors
View All Sponsors »