Event Info
How far can you run in 24 hours?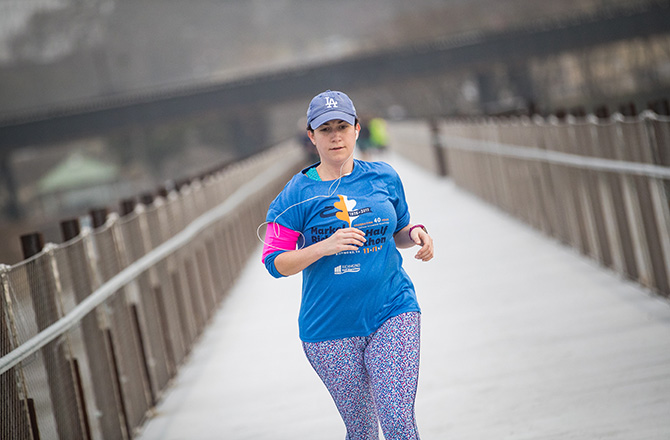 You can complete your miles anywhere you want, including on a treadmill! This is about how many miles you (or a team of up to 4) cover and not the speed in which you cover them!
Probably more than you think.
Sound intimidating? It's not! You can run just 1.1 miles every hour to complete 26.4 miles in one day. Easy! Now let's say you want to sleep for 8 hours and only be active for 16 hours.  You still could run/walk 1.65 miles per hour for 16 hours and you would still reach 26.4 miles.
If you're interested in conquering even more miles, check out this inspiring story of a woman who ran 60 miles in 24 hours.
Plan your 24 hours so you'll have time to eat, hydrate, shower, change clothes—how you choose to tackle this event is up to you! You can rack up big miles and then brag about it with your great participant swag!
Schedule
Saturday, February 19 at 8am to Sunday, February 20 at 8am
Cost
12-Hour Division: $75
24-Hour Division: $100
Includes:
Hooded sweatshirt
Finisher medal
Custom belt buckle (For finishers who complete 100+ miles in 24 hours)
Team or Solo?
Solo — Individuals accumulate mileage on their own.
Teams — Teams of up to 4 runners can add their miles together. The cumulative total of all your miles over the 24 hour period will be your total team mileage.
Results
Full results will be ranked by mileage completed. You will just need to keep track of your mileage with an app (such as Strava, Run Go, or Trailfork) to validate your total distance. Remember, total distance includes any mileage accumulated between 9 a.m. on Saturday, February 20 and 9 a.m. on Sunday, February 21.