Course Map
Powhatan State Park Course
The 3-mile loop will start adjacent to the picnic shelters in the second parking lot from the park entrance. Participants will start out on the Cabin Trail for a half mile before turning left onto Big Woods Trail. At the t-intersection, turn right onto Pine Trail and complete the 1-mile loop. Stay straight at the t-intersection to continue back onto Big Woods Trail. Remain on the trail until you reach Powhatan State Park Road, turn left, and continue 0.3 miles to the start/finish line.
There will be an aid station near the start/finish line which you will pass each time you complete a lap during your 12 or 24 hour challenge. Click here for aid stations details.
We encourage all participants to use either a hand bottle or hydration vest during their challenge to reduce the use of single-use cups and to create less event trash.
Note, the course is subject to change.
Click here to view the start/finish line layout.
Click here to view the interactive course map.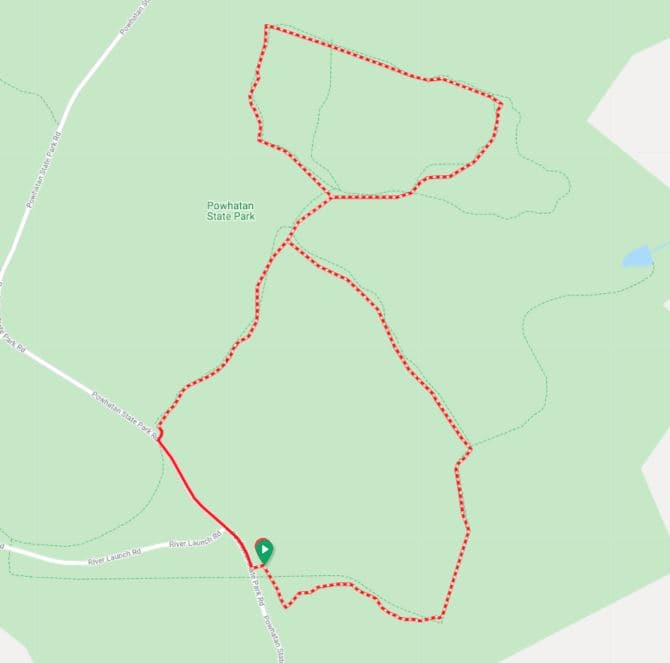 Featured Sponsors