BWRVA Summer '22 Update: Cool News and Cooler Opportunities
By: Brantley Tyndall, Director of Bike Walk RVA
---
It's warm out there. Simmer down to some cool news and opportunities coming up.
Bike Month and Bike Walk RVA Academy
RVA Bike Month was back in its traditional May this year, and it was a month of fun, exploration, and community building by bike! Over 50 events made this ninth edition a wild ride for dozens of volunteers and thousands of participants. This year we kicked off with a launch party at Gallery 5, and the event served as the graduation ceremony for our 9th Bike Walk RVA Academy. Congrats to our new cohort of Champions, and we know you'll see them around advocating for safer streets for biking and walking.
State Trails Funding and the Fall Line
In June, the General Assembly finalized its budget and Governor Youngkin signed it. It included an unprecedented investment in multi-use trails across the state! It will also establish an Office of Trails with three full-time staffers to develop a state trails plan. This is great news for the Fall Line, as our localities and region can compete for these funds when the Office is established.
More info from Virginia Bicycling Federation and Virginia Trails Alliance here.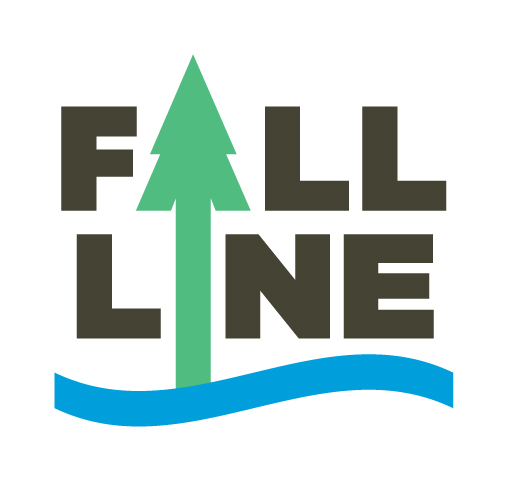 VDOT is also moving forward on two major sections of the Fall Line in what are called "design/build" packages. The northern segment between Ashland and the Chickahominy River (which is the Hanover/Henrico county line) and the southern segment from the southern terminus in Petersburg through Colonial Heights and into Chesterfield up to the Village of Chester will each be designed and built as one solid package. These segments make up approximately a full THIRD of the entire Fall Line alignment, and construction will start to roll out next year. Now we're cooking!
Moonlight Ride approaching quickly!
The Virginia Credit Union Moonlight Ride is just a week away! This year the event is on FRIDAY, August 5, and we know you'll love the car-free riding under the stars on a lit and exciting course. You can't get this experience anywhere else, and Bike Walk RVA is the event charity because our mission is to make biking and walking safer for everyone.
Register now and beat the August 1 price increase!
We Are Hiring!
It was bittersweet to bid farewell to former Bike Walk RVA Director Louise Lockett Gordon in May. She is taking her public health focus to the Virginia Department of Health, where we will continue to work with her. You can still reach her via the City of Richmond's Safe and Healthy Streets Commission and when we can get her to come to our Bike Walk Talks (hehe.) I am honored to have been promoted to Director of Bike Walk RVA after serving the organization for the last eight years.
With that, it is exciting to announce a new job opening in our department for a Community Engagement Manager! Are you a people person who wants to share the good word about advocating for safe biking and walking? Do you love trails, bike lanes, and sidewalks? Do you want to be a part of this change for active transportation? Let us know!
The position will be posted to Sports Backers' Jobs and Internships page on Monday, August 1, and applications are due Monday, August 15.
Looking Forward
Community engagement and building awareness and enthusiasm for the Fall Line are about to start ramping up. I hope you'll join us for walks, hikes, bike rides, and public meetings to keep the conversations going and the energy up!
Brantley Tyndall
Director of Outreach
Bike Walk RVA