'Warm Up Fitness Challenge' virtual event will help kick start active living in 2021
Registration now open for team challenge set to take place January 1-31
 RICHMOND, VA – To help kick start active living in 2021 and make fitness goals a reality, Sports Backers today announced the new 'Warm Up Fitness Challenge' virtual event, which will launch on January 1, 2021. In the event, teams of up to four or eight will virtually join together to log as many active minutes as possible over one month, from January 1-31. Participants can take part in a wide range of physical activity options, including running, walking, hiking, cycling, yoga, fitness classes, walking the dog, lifting weights, jumping rope, and dancing, among others. As teams log minutes, they will hit various milestones while traveling to different tropical destinations. Registration is now open at www.sportsbackers.org.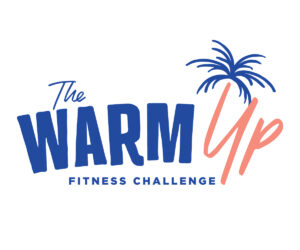 During the challenge, teams will log their daily 'active minutes' and track their progress on the event leaderboard. Teammates will hold each other accountable as they virtually travel to a variety of tropical destinations and earn a combination of individual and team virtual badges that will enhance the tropical experience and keep participants motivated all month long. Registration is $40 per person and will also include an event-themed beach towel, bottle opener, tropical travel experience with cocktail and happy hour snack recipes, workout suggestions, and more.
"As we head into 2021, we know people will be looking for new and innovative ways to stay active, and we hope that the Warm Up Fitness Challenge is a fun way to celebrate active living in Richmond and beyond," said Megan Schultz, Chief Operating Officer for Sports Backers. "The team aspect of the event will be great for staying connected and encouraging each other to keep moving, and the tropical destinations that teams will visit along the way will help provide some extra motivation as participants log their minutes."
For teams of up to four, the goal is to achieve 2,500 active minutes for the month of January, for teams of up to eight, the goal is to achieve 5,000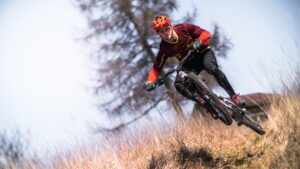 active minutes for the month, and for individual participants taking part in the solo challenge, the goal is to achieve 700 active minutes for the month.
Prizes will be awarded to the teams that reach the monthly fitness goal the fastest in each division. Individuals and teams that reach their activity milestones before January 31 are encouraged to continue logging their activities to earn active minutes and unlock as many virtual badges as possible before the end of the event. For more details and information on the Warm Up Fitness Challenge, please visit www.sportsbackers.org.
###
About Sports Backers
With a key message of Let's Go, RVA, the mission of Sports Backers is to inspire people from all corners of our community to live actively. A nonprofit organization, Sports Backers is dedicated to producing nationally recognized quality sporting events and programs that motivate residents and visitors alike to be more active, supporting youth running and fitness programs, and advocating for safe and connected networks of bike and pedestrian infrastructure. Learn more at www.sportsbackers.org.