Walmart Biz Bowl 101: What You Need to Know
Walmart Biz Bowl:
Saturday, September 29
River City SportsPlex
What Is It?
Field days were the best days. Tug of war, wiffle ball, obstacle courses, grass stains, and big wins! We're bringing the good 'ole days back with the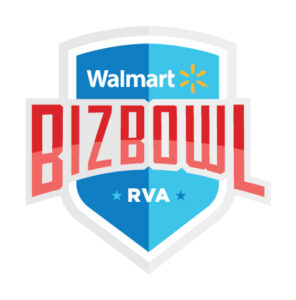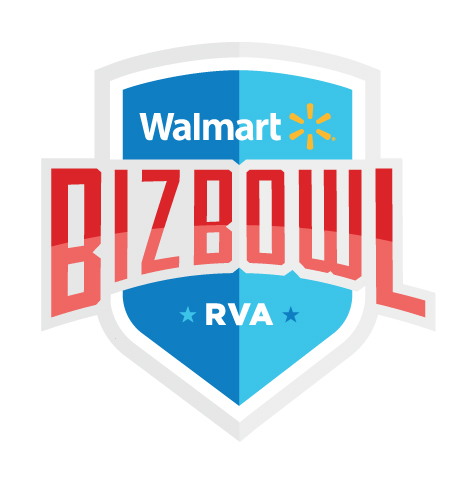 Walmart Biz Bowl! Show off your company pride and build team spirit in a friendly corporate-based competition. It's all going down on September 29th at River City Sportsplex!
What Will We Be Doing?
From tricycle races, to cornhole, a basketball shoot out, and more…there's an activity for everyone in your crew! There are 16 scored events that happen throughout the day. Your team earns points by simply completing participation-based events (such as the 1-mile run/walk) or by winning competition-based events (such as tug of war, dodgeball, and things of that nature).
Events Include:
Competition-based
• Dodgeball
• Tug of War
• Cornhole

• Punt, Pass, and Kick
• Wiffle Ball Home Run Derby
• Golf Chipping Challenge
• Basketball Shootout
• Field Goal Kick Challenge
• Penalty Kick Challenge
• Obstacle Course
• Tricycle Obstacle Speed Trial
• Team Spirit Contest
• T-shirt Design Contest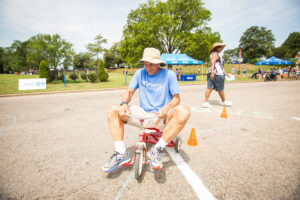 Participation-based
• 1-Mile Walk/Run
• Yoga
• Volunteer Project
Who Can Participate?
The event is open to all Richmond region businesses, big and small. Companies will register and compete based on how many employees are in their organization. The breakdown looks like this:
• Small Business Division (1 to 50 employees)
• Medium Business Division (51 to 249 employees)
• Large Business Division (250 or more employees)
How Do We Sign Up?
It's easy! Register your company team (sportsbackers.org/events/biz-bowl) and use the kit available on our website to start recruiting your co-workers. The registration fee covers anyone in your company that wants to join the fun! The fee will include a 10'x10' tent that will serve as your team's 'home base,' the place where associates, managers, directors, and CEOs alike can mingle in a relaxed, social environment and network with other companies.
Who Competes in Each Event?
The Team Captain will fill out rosters for each event in the Team Booklet received on event day. Employees can compete in multiple events. After each event the captain turns the roster in to be scored.
I'm Not Really the Competitive Type…
No problem! A big part of the Walmart Biz Bowl lies in the social aspect within and between participating companies. And, let's not forget that some of the events are participation based, which means you can earn points just for being a part of the fun. Cheering on your teammates to victory is also a big part of the day!
You're In–What's Next?
Sign up at sportsbackers.org/events/biz-bowl!