Sports Backers Mourns the Passing of Scott Schricker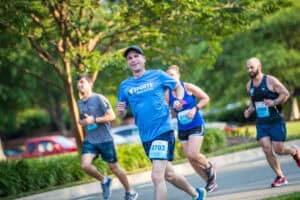 Sports Backers is mourning the loss of our colleague and dear friend Scott Schricker. Scott passed away at home, surrounded by his family, on the morning of Wednesday, October 19, after a hard-fought battle with pancreatic cancer. He was 55.
Scott was a beloved Sports Backers employee and a loyal one at that—he joined Sports Backers in 1993, served in a variety of roles, and was an integral part of our growth and impact. Scott's media background, communications skills, accounting and business acumen, and passion for sports made him the perfect addition to the Sports Backers team in 1993. His intelligence, work ethic, and can-do attitude helped propel Sports Backers to incredible heights during his 29 years, including the rare accomplishment of being a four-time winner of Sports ETA's Sports Commission of the Year Award.
An avid runner, Scott had a steadfast belief in Sports Backers' mission of inspiring active living for all. He took great pride in helping Sports Backers events, including the Ukrop's Monument Avenue 10k and Richmond Marathon, become nationally recognized, drawing participants from around the country and world. He played an integral role in planning, marketing, and event operations, from creating partnerships with national media and sponsors, to tracking and analyzing trends in registration data, to brainstorming new event ideas, and, on at least one occasion, filling potholes on Franklin Street to ensure the best experience possible for race participants in the 10k. He did it all, with quick wit and attention to detail.
Career accomplishments aside, we as a staff are grieving the loss of a wonderful human and friend. As much as we've tried to put into words what this loss means to us, Scott was special for so many reasons—a sign of the wonderful memories we've all made. We are all better for knowing Scott and will miss him deeply.
Scott was loyal: to his teams, particularly the New York Yankees and Virginia Cavaliers, his friends, his work colleagues, and unendingly loyal to his wife, Karen, and children, Erin and Michael. Anyone who worked with him, whether in the office or at an event, quickly realized that. Scott was proud to share photos, updates, and anecdotes, and his dedication to his family was inspiring to us all.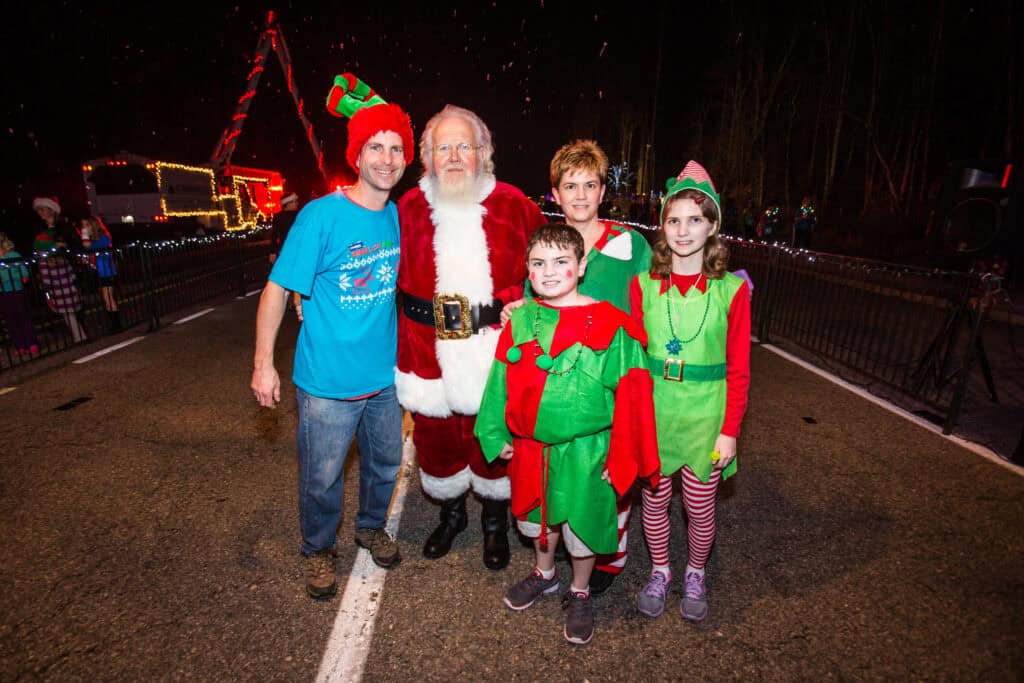 Prior to his time at Sports Backers, Scott worked in the Sports Department of NBC 29 in Charlottesville and CBS6 in Richmond, as well as with the Richmond Braves. He received a B.S. in Commerce, Finance, and Marketing from the University of Virginia in 1989.
Scott's passion for inspiring active living led him to 29 years of dedicated service. We are honored and humbled that in his passing Scott has requested donations be made to Sports Backers to further his impact in the community. We are moved by his enduring belief in our work and eternally grateful for his continued support of the mission. Scott's funeral will be held on Monday, October 24, at 1:30 p.m. at First Baptist Church of Richmond, 2709 Monument Ave, Richmond, VA 23220.
For more information about the Scott Schricker Memorial Scholarship, click here.