Sports Backers kick off 2021 with three new endurance events
Registration now open for Triple Trail Challenge in January, 24 Hours of Richmond in February, and the Sports Backers Challenge in March
---
RICHMOND, VA – Sports Backers is starting off 2021 with three new events to challenge endurance enthusiasts and inspire outdoor adventure across the Richmond region. The events include the 'Triple Trail Challenge' (January 23-31), '24 Hours of Richmond' (February 20-21), and the 'Sports Backers Challenge' (March 1-31) and registration is now open for all three at www.sportsbackers.org.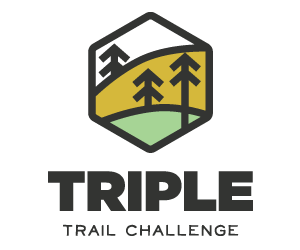 In the 'Triple Trail Challenge,' participants will set out on foot to cover a total of 30.6 miles as fast as possible on sections of three of the region's best-known trail networks in the nine-day stretch of the event from Saturday, January 23, to Sunday, January 31. During the event, participants will record their total time from the start of the first loop until the finish of the third loop, including travel time between trails and any other pauses or breaks in movement. The trails will consist of the James River Park Loop (10.3 miles), the Leakes Mill Loop (9.3 miles) at Leakes Mill Park in Goochland County, and a Pocahontas Loop (11 miles) at Pocahontas State Park in Chesterfield County. The exact courses can be found on the event website at www.sportsbackers.org/events/triple-trail-challenge/course-info/.
There is a total of 2,515 feet of climbing combined on these three routes, and arrows will mark each course and will be checked regularly. Sports Backers will also place signs marking the start and finish and basic directions at each of the three start locations. Written trail directions and maps will also be posted at www.sportsbackers.org. The registration fee is $50 and includes marked courses at each of the three trail locations, live leaderboard tracking, a Run RVA performance knit beanie, and a commemorative event sticker.
'24 Hours of Richmond' will challenge individuals or teams of four to cover as many miles on foot as possible from 9 a.m. on Saturday, February 20, until 9 a.m. on Sunday, February 21. Participants are welcome to start their run, jog, or walk from any location they choose, and suggested loops will be provided by organizers as well. Sports Backers will set up Zoom video calls before, during, and after the 24-hour period for participants to share their stories and experiences, and participants are also encouraged to enter their mileage in the RunSignup online platform during the event for live mapping and real-time leaderboard tracking. Full results in the individual and team categories will be ranked by mileage completed during the 24 hours.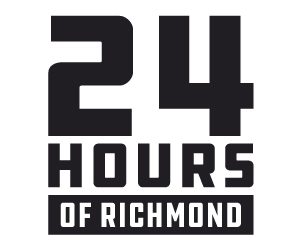 The registration fee is $50 and includes a '24 Hours of Richmond' key ring, with special pendants for certain milestones reached during the 24 hours, as well as a unique participant item. The key chain pendants will be awarded based on completing one of the following ultramarathon distances: 26.3 miles, 50km (31 miles), 50 miles, 100km (61 miles), or 100 miles.
The 'Sports Backers Challenge' invites participants to complete a 5k, half marathon, and marathon during the month of March. The three distances can be done virtually at a time and location of a participant's choosing, or on measured, marked courses in Dorey Park and the Virginia Capital Trail during the Sports Backers Marathon weekend of March 12-14. The registration fee for the Sports Backers Challenge is currently $155, with price increases scheduled for February 1 and March 1. The cost includes a finisher medal and unisex short-sleeve technical shirt or ladies tank for each distance, a premium finisher item for the marathon and half marathon, and a unique 'Sports Backers Challenge' finisher medal for successfully completing all three distances. Registration is currently open at www.sportsbackers.org.
"We are excited to kick off 2021 with these challenging new events to keep participants motivated to reach their active-living goals," said Jon Lugbill, Sports Backers Executive Director. "Our team has worked hard to come up with innovative concepts to create opportunities for physical activity and we'll continue to encourage healthy and active living throughout the year."
For more information on the 'Triple Trail Challenge,' '24 Hours of Richmond,' and 'Sports Backers Challenge,' please visit www.sportsbackers.org.
###
About Sports Backers
With a key message of Let's Go, RVA, the mission of Sports Backers is to inspire people from all corners of our community to live actively. A nonprofit organization, Sports Backers is dedicated to producing nationally recognized quality sporting events and programs that motivate residents and visitors alike to be more active, supporting youth running and fitness programs, and advocating for safe and connected networks of bike and pedestrian infrastructure. Learn more at www.sportsbackers.org.