Registration Now Open for Virginia Credit Union Moonlight Ride
RICHMOND, VA – Registration is now open for the Virginia Credit Union Moonlight Ride, which will take place on Saturday, August 25. The casual nighttime bike ride has grown into one of Richmond's favorite cycling events, and 2018 marks the 10th anniversary of the ride. The Virginia Credit Union Moonlight Ride takes riders on a scenic course that goes through the Boulevard, Lakeside, and Bryan Park before finishing at Sports Backers Stadium with a street-festival style celebration for participants.
New Features Include Family-Friendly Two-Mile Course
New features for the 2018 Virginia Credit Union Moonlight Ride include a family-friendly two-mile ride that starts at 7:30pm, with the full eight-mile course taking off at 8:00pm. The two-mile option will provide a great opportunity for families to enjoy a shorter course alternative, closed to vehicle traffic, at a relaxed pace, before heading back to the finish area for the Agee's Post-Ride Party. The minimum age for participants in the family ride is five years old, while the minimum age for the full, eight-mile course distance is eight years old, though child seats and bike trailers are permitted in both distances for children under those ages.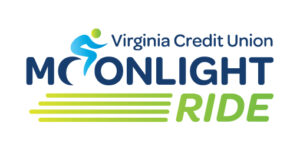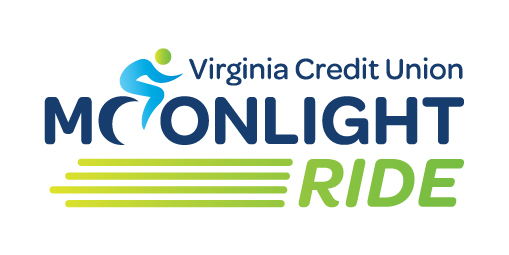 The Virginia Credit Union Moonlight Ride serves as a celebration of cycling in the Richmond region, demonstrating the fun and excitement of biking with friends and family and the possibilities for fitness, recreation, and transportation. The official event charity for the Virginia Credit Union Moonlight Ride is Bike Walk RVA, an advocacy program committed to making the Richmond area more bike and pedestrian friendly. Bike Walk RVA works to encourage the construction of more paved multi-use trails, sidewalks, and bike lanes in the Richmond region, as well as to improve and expand the off-road trail systems in the region.
Registration fees are currently $30 for adults and $15 for youth aged 5-14 years old, with a price increase set for July 1. Children under the age of five do not need to be registered, but their parent or guardian must complete a waiver to have them take part as passengers in an approved child seat or bike trailer.
For registration and more event details, please visit www.sportsbackers.org.
###
About Virginia Credit Union
A financial cooperative serving more than 265,000 members, Virginia Credit Union (www.vacu.org) offers a variety of affordable banking services, loans, mortgages, and free financial education resources, with a focus on helping people be more confident with their finances. Virginia Credit Union is an equal housing opportunity lender and is federally insured by NCUA.
 About Sports Backers
With a key message of Let's Go, RVA, the mission of Sports Backers is to inspire people from all corners of our community to live actively. A non-profit organization, Sports Backers is dedicated to producing nationally recognized quality sporting events and programs that motivate residents and visitors alike to be more active, supporting youth running and fitness programs, and advocating for safe and connected networks of bike and pedestrian infrastructure. Learn more at www.sportsbackers.org.