Registration now open for October 5 Trails and Ales festival; race will feature new dog-friendly wave
RICHMOND, VA – A celebration of Richmond's urban trail system and popular craft brewery culture, the fifth-annual running of Trails and Ales is set for Saturday, October 5th. The event will take place in Manchester at W. 10th Street and Semmes Avenue, adjacent to the SunTrust Mortgage offices, with the three-mile Pint Glass course starting at 4:00 p.m. and seven-mile Tall Boy course starting at 4:20 p.m. Registration for the trail running and craft beer festival is now open at www.sportsbackers.org, with a rate of $30 for the Pint Glass course and $40 for the Tall Boy course. Overall registration will be capped at 1,000 participants.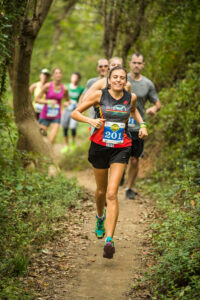 This year's event features a new dog-friendly wave that provides participants the opportunity to get active with their four-legged friends. For the first time in the event, participants will be able to bring their favorite canine along for some fun on the trails. The Dog Wave is available for both the three-mile and seven-mile distances and is a great opportunity to celebrate active living for all in the Richmond region.
"Trails and Ales is a unique and innovative way to celebrate our active community and another exciting opportunity for outdoor adventure on our outstanding trail system," said Molly Johnson, event manager for Sports Backers. "The trail runs and post-race festival both provide a great way to sample some of the best local and regional craft brews available in addition to experiencing Richmond's trail system."
In conjunction with the trail run will be a craft beer festival, highlighting the culture of craft brewing that continues to rise in the Richmond region. Beers and ciders from local and regional breweries will be available at the festival, and race participants will receive a unique finisher item and one drink ticket to be redeemed at the festival. There will also be post-race food, beverages available for purchase, and music. Friends, family, and spectators are invited to take part in the festival, as admission is free.
Both the Tall Boy and Pint Glass courses will be on the Buttermilk and North Bank trails in the James River Park System. The Tall Boy course pairs medium to high climbs with smooth paths along the river and the T. Tyler Potterfield Memorial Bridge, while the Pint Glass course has lower mileage compared to its longer companion, but shares the same scenic views, enjoyable terrain, and exciting finish.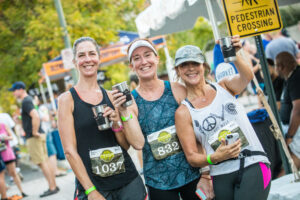 Participants will have the opportunity to donate to support the RVA MORE Trail Maintenance Fund as part of Trails and Ales. All event donations will help with the cost of materials and equipment for volunteer trail work in the City of Richmond to be used in the ongoing efforts to protect and enhance RVA's urban trail system. More information and registration for Trails and Ales can be found at www.sportsbackers.org.
###