Anthem Blue Cross and Blue Shield Joins as Title Sponsor for Anthem Corporate Run
RICHMOND, VA – Sports Backers today announced a new partnership with Anthem Blue Cross and Blue Shield, making the largest health insurance provider in the state the title sponsor of the Anthem Corporate Run. Registration is now open for the 5k corporate run/walk that will be held Thursday, June 8, at the Innsbrook Office Park. The event features hundreds of corporate teams and is a perfect opportunity for employers to promote the message of employee health and wellness in a fun environment that is great for team building, employee engagement, and business-to-business networking.
"One of our goals is to help our clients understand the benefits of physical activity for their employees, and events like the Anthem Corporate Run are a great way to encourage healthy and active lifestyles for companies across the Richmond region and for Anthem associates," said C. Burke King, Anthem president. "We look forward to seeing hundreds of corporate teams on the course in June."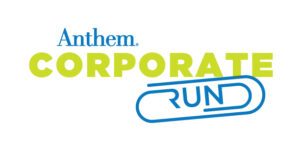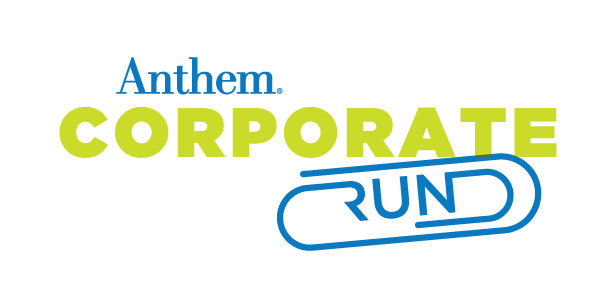 Last year's Corporate Run featured 255 company teams and 5,600 participants, both event records, and 2017 marks the eighth running of the event. Awards will be presented to the fastest male and female CEO, fastest overall male and female winners, and the fastest companies in each division.
"The Anthem Corporate Run is one of our fastest-growing events and is a great way to engage with Richmond's business community," said Sports Backers' Meghan Keogh, event director for the Anthem Corporate Run. "We share Anthem's goal of creating healthy communities, and we are looking forward to working with them on another exciting event in 2017."
The official event charity for the Anthem Corporate Run is Greater Richmond Fit4Kids, a non-profit organization dedicated to improving children's health and reducing the prevalence of childhood obesity in the Richmond region. Fit4Kids offers innovative programs that promote physical activity and healthy eating in schools, community organizations, and beyond.
In addition to the partnership for the Anthem Corporate Run, Anthem also serves as the title sponsor for the Anthem Richmond Marathon and Anthem Moonlight Ride, and the Anthem Blue Cross and Blue Shield Foundation provided the original seed funding for Sports Backers' Fitness Warriors program in 2014.
More information and registration for the Anthem Corporate Run can be found at www.sportsbackers.org.
###