Tour of Richmond Course Maps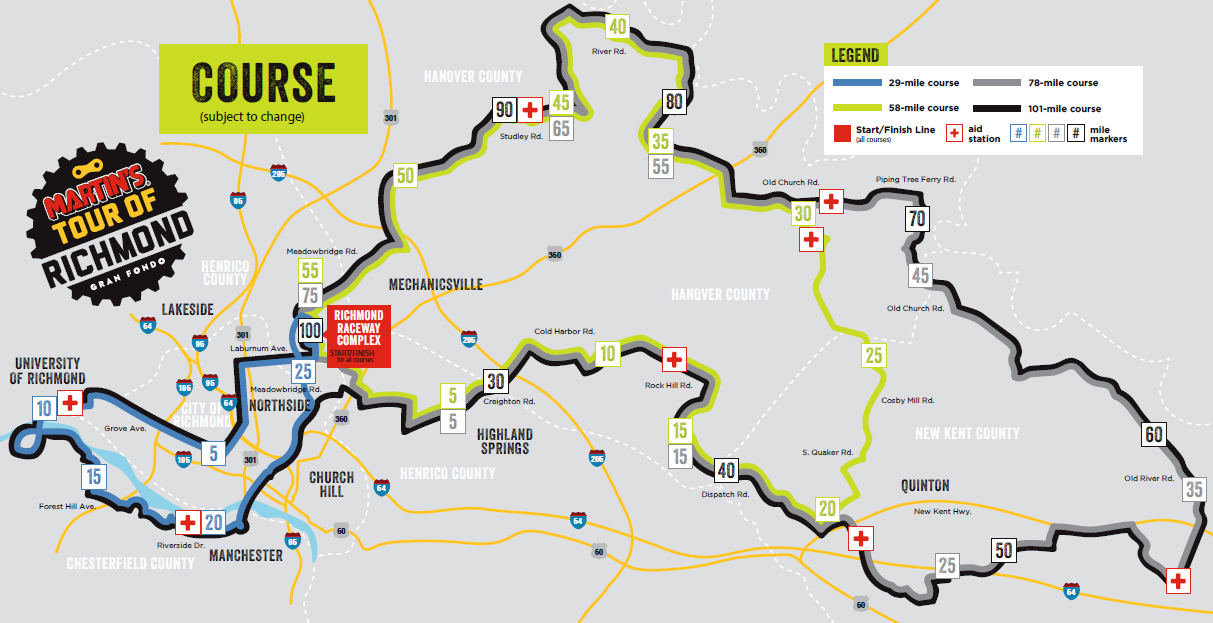 To print out a PDF of this map,
click here
.
We are excited to announce a brand new course for 2014 which will include 4 distance options, all that START and FINISH at Richmond Raceway Complex! Click the links below to check out the new courses.
For written descriptions and cue sheets of each course, click here.
Course Time Limit
All riders must finish before 6 p.m. Any riders still on the course after 6 p.m. will be asked to ride in the SAG vehicle to the finish line or may choose to finish the route, no longer receiving ANY course support.
Featured Sponsors
View All Sponsors »